 Shiseido Full Lash Multi Dimensional mascara captures even the smallest lashes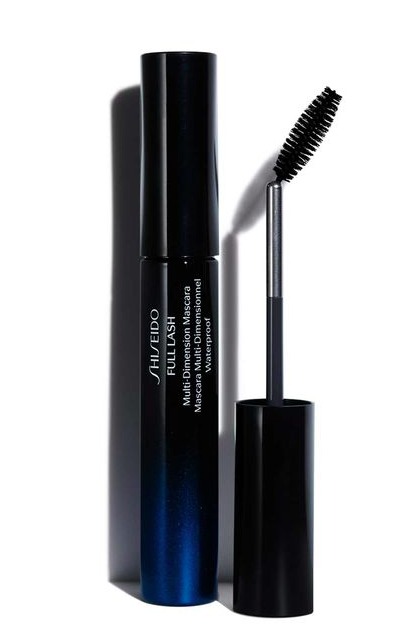 Shiseido has launched their new AW17 collection and in it, is a clever new mascara we're loving. The Full Lash Multi Dimensional mascara (€29) features a special, flexible tip that can be moved in different directions. This simple addition to the wand allows for greater precision, especially when tackling small lashes. When bent to a right angle, for example, you can get into the root area easily to add volume or build up product on lower lashes. When at a 45-degree angle, you can add length to lashes by sweeping upwards and out.
The flexible wand isn't all that this Shisieido mascara has going for it, though. The formula is pretty brilliant too. It manages to be easy to build, but also incredibly long wearing. It lasts from day to night without any crumbling or transfer (something that happens a lot). It is waterproof, so you'll need an oil cleanser to remove it come night time, other than that, it isn't going anywhere.
Advertised
This isn't the first pimped out wand we've seen this year (remember Isa Dora's Stretch Lash?), but we are really liking how easy it is to work. And when you add in the long-wearing formula, it makes for an overall winner.