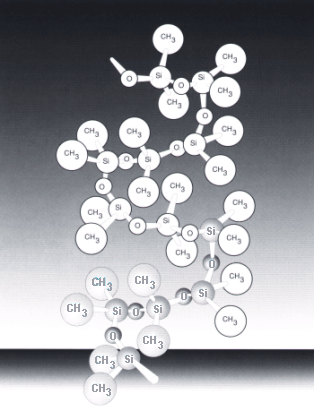 We were talking about supermarket shampoos yesterday and the amount of silicones that are present in most of them. I remembered a post that Marie sent us nearly two years ago about this very subject and how she weaned herself off this kind of shampoo by using the Phyto range. Marie works in the beauty industry and she's proved herself to be full of knowledge on many an occasion. I'm re-posting it and if you want to go over and read the original comments click here.
Phyto is a high quality range of French haircare which uses only the finest quality botanicals, essential oils and active ingredients. It aims to actually treat the problems particular hair types have instead of just masking them like regular hair care ranges.
One of the key aspects of the Phyto range is the lack of silicones, detergents or salts which can cause damage to hair in the long term.
However because Phyto is difficult to get in Ireland we don't use it all that much here. Luckily for us at Beaut.ie, French reader Marie is a firm fan of Phyto and I was delighted when she wanted to share her experience of how using Phyto quite literally transformed her hair.
"Haircare has always been a nightmare for me: I have very very fine hair. I washed it every day and for no reason, it was always getting flat, dull and almost greasy after a few hours"
"And then one day someone told me about silicone. It's put in shampoos and conditioners because it gives your hair a lot of shine. It's like a long shiny spaghetti spiraling around your hair. The problem is, silicone sticks to your hair, creating small holes in it, and making it very porous, dull and flat. So to cure that, you use more silicone, and that goes on forever and ever."
Advertised
"So I switched to Phyto. You have to be strong, because during one month or so you will see your real hair all damaged by the silicone and not hidden by the silicone anymore."
"But then it's like a miracle: now I have volume, shine, body and my hair doesn't get greasy anymore."
"The Phyto range is huge, and in France they are the best sellers in Pharmacies. All the products are very good - some of the smells are a bit strange though (phytorhum has actual rum and egg in it)."
"I specially recommend the Phyto Citrus range (for coloured hair) and I am very fond of Phytovolume also."
"Now I have to admit there are some drawbacks to this range. Firstly, not the cutest packaging. Secondly, the PRICE. Gosh. I get a shampoo for €8 in France, here it is something like €16. So I order it through the Internet from www.beautycenter.fr. The shampoos are concentrated, you are supposed to dilute them a bit with water before using, so a bottle lasts me four months or so."
Advertised
"Voila!"