 When I arrived at the Clearskin clinic for my consultation, I wasn't quite sure what to expect. For my whole adult life, I had acne scarring. I hardly knew my face without it. I had become reliant on makeup more than I would like to admit and the thought of not being able to wear it for the guts of six months petrified me.
Makeup had become a mask I happily hid behind; I had even made a career out of it. But when I removed it the acne scars remained and reminded me of my uncomfortable teenage years.
I can't lie. I was so nervous about having anything done to my face. The thoughts of damaging my skin further or making the scarring worse kept me up at night. And, with the beauty industry being a haven for uncertified therapists (there is no regulation in the beauty industry), I was fearful of who to trust.
When I arrived at the Clinic and met Marsha all of my fears dissolved. During the consultation, I was completely put at ease by Marsha's endless knowledge of the skin. She analysed my face and drew up a plan for the weeks and months to come.
Advertised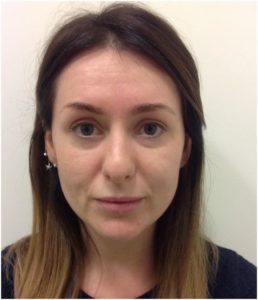 As you can see in the photo, Marsha concluded that my skin colour and texture is uneven, with visible scaring, open pores and fine lines. The plan was to combine the use of retinol skin care and medical facials to target all areas. I knew the next six months would be tough as I was advised that it would be in my best interest not to wear makeup in the process.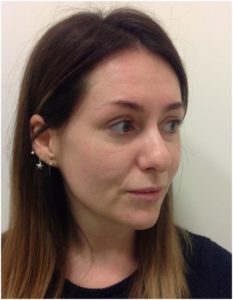 To see what exactly went down during my consultation, watch the video below. Next week, don't forget to tune in for my skin care plan.
Advertised
Skin consultations with a therapist at ClearSkin are €20, and that is fully redeemable off any products or treatments at ClearSkin. ClearSkin Medical Skin Clinic is based in The Beacon South Quarter in Sandyford, Dublin. Call 01 2939148 or visit www.clearskin.ie