 Either I don't get out very much or I'm just very easily excited.  Either way the mere sight of the new Bourjois Magic nail varnish removing pot for fingers AND toes (€7.99) was enough to send me into a tizzy of happiness.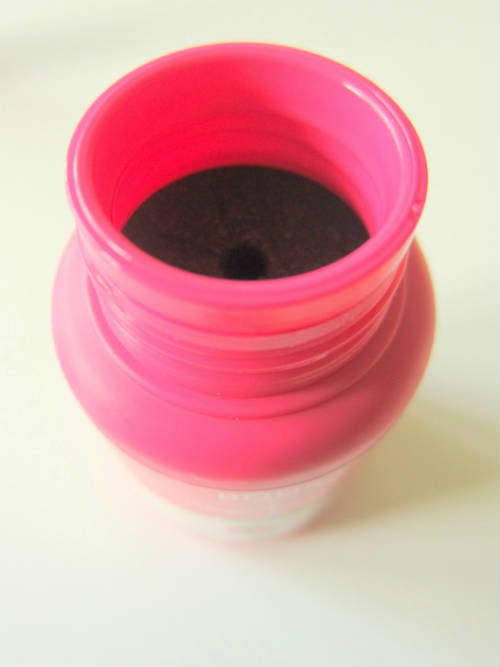 How we loved that bright pink pot of nail varnish removing wonder when it first resurfaced a couple of years back.  I say resurfaced because it used to be around in Days Of Yore (your Mammy will remember it) and was jazzed up for a whole new generation to use and enjoy.  The handiness of sticking your fingers in the sponge and twiddling them round just made everything so easy.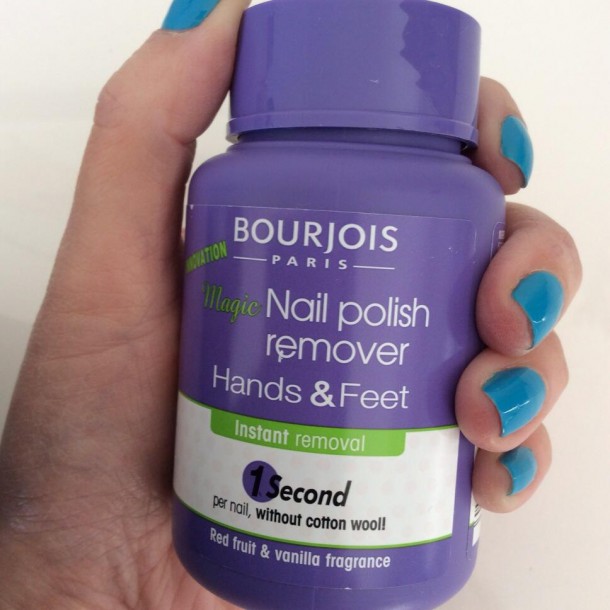 "But what about toes?" we wailed. What about our poor neglected FEETS? And indeed many of us did try to take off toenail polish with the pink pot.  Or so I heard.  But I also heard that these attempts were unsuccessful and ridiculous looking.  Well I heard that - I don't actually know myself of course.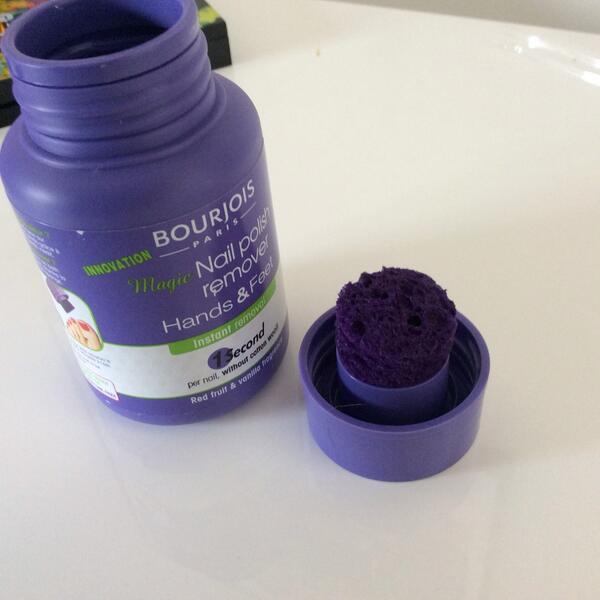 Advertised
But now all of this madness and contorting can stop.  With the simple and ingenuous addition of a piece of sponge that - get this - LIVES IN THE LID,  toenail polish can be swiped away.  Simply screw the lid back on and turn the pot upside down to replenish the remover on the toe sponge.
Fingernail polish can be removed in the normal way buy plunging nails into the sponge hole inside the tub.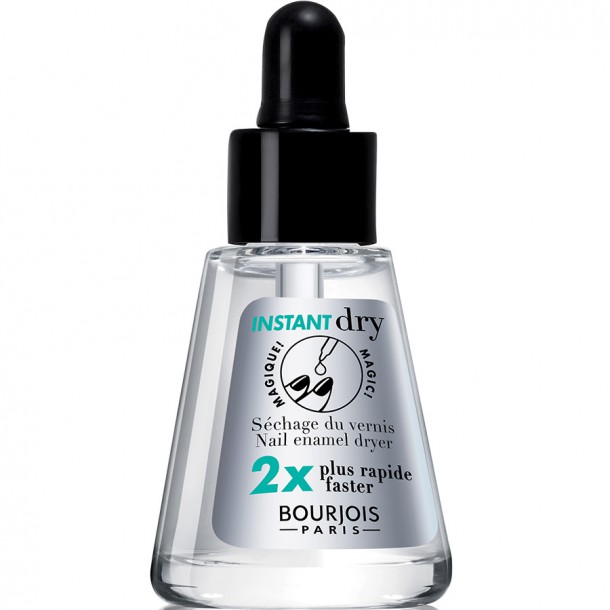 There are some other nice nail bits in the new collection including some swizz bang colours (I've got the new Azure Blue shade on my nails in the pics) and a Seche Vite style Instant Dry quick top coat (€7.99).  Just one drop over each nail will set polish hard.
What do you reckon - please tell me I'm not the only one who's getting a thrill from this.
Advertised
Available from April