 We've gasped at Revlon ColorBurst Lipsticks.  We've gone nuts over the Revlon Lip Butters.  But have we seen the Revlon ColorBurst Matte Balm fatchunkydelicious pens of gorgeousness yet?
NO WE HAVE NOT!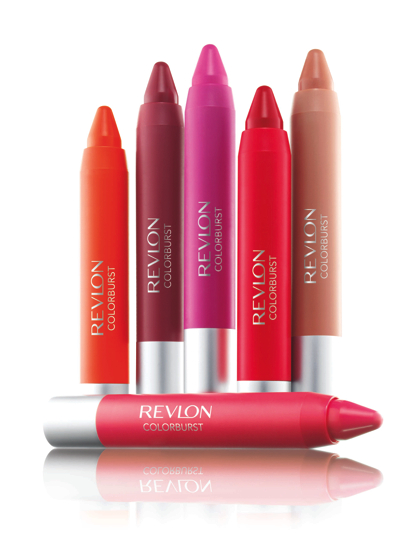 Yes, yes they seem to be directly er "inspired" by Clinique Chubby Sticks, but they'll retail at £14.99 (I'll put in the Euro price when I get it) and they look fab.  Featured on the rag&bone catwalk show at New York fashion week, the models below wear a screaming orange shade, aptly named Mischievous.  This shade was apparently inspired (yes that word again but this time used correctly) by the World Cup in Brazil.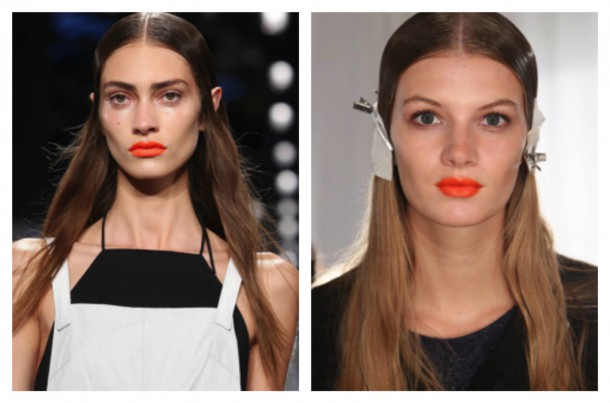 Advertised
Revlon advise wearing these matte beauties with a very light base and subtle eye makeup.  Apart from the fact that yer wan on the right looks like she's channeling Frankenstein (what is that contraption on her head?) these matte balms look like they will be totally splendid.
No one does hype better than Revlon and they're starting to build it already for this product.  And guess what?  We're going to fall for it hook, line and sinker again.  I for one cannot wait to get my paws on a fatchunkydelicious Matte Balm or two.
The bad news?  They're not available until March 2014.
Pix courtesy of  Revlon International