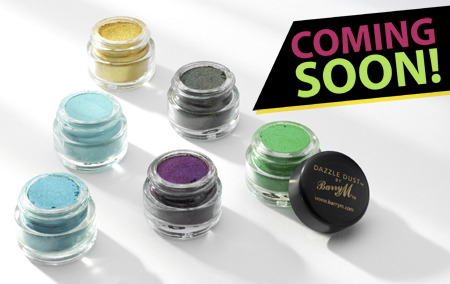 Barry M's Dazzle Dusts can be brilliant dupes for MAC's much pricier pigments, and in the beauty bloggin' community, it's a truth often acknowledged that sometimes they're hard to tell apart. To be fair, MAC steals the punch with its shimmery nude pigments, but as brights are firmly on the agenda for spring/summer 09, I thought you lot might want to check out a preview of some forthcoming Barry M shades.
They'll be on counter mid-March and there are six new colours. Block blue 93 distinguishes itself by being the first ever matte pigment from the brand, and it joins five shimmers:  Teal 94, Parrot Green 95, Gold 96, Dark Chocolate 97 (bit puzzled about this one - it looks purple to me) and Petrol Black 98.
Advertised
The best bit? They're only €6.95 each. Yay!