 I'm in complete denial at the moment. I seem to be channeling my inner fur-swaddled, diamond-dripping diva and I think that there is a huge balance in my bank account. I'm only a step away from swanning around my house in furry mule slippers, sipping a dirty martini at 8am and ranting about my ex-husbands' latest legal correspondence.
So now that I've ogled over the most beautiful and luxurious Advent Calendars in existence (you can check them out here), I've moved on to the nail collections that I'd like to find under the Christmas tree. You know the one that I'll have bought from Harrods and will be decorated with ruby and sapphire baubles.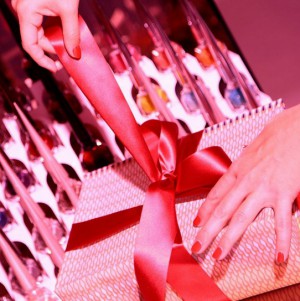 Christian Louboutin's Limited Edition Nail Collection has landed in The Marvel Room in Brown Thomas and it's Loubiville in a box.
And what will you find inside the lacquer-like box? The collection includes 33 nail varnishes in total; you'll get all three Nail Colour Collections (30 shades in total) plus three iconic rouge Louboutin shades.
Advertised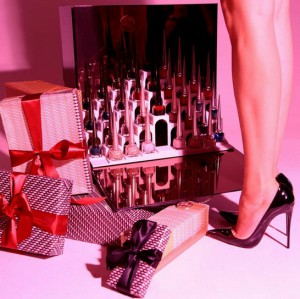 Now, did I mention that it'll set you back €1,900? Santa baby, been an awful good girl. But that good? No, probably not.
Is this absolute madness or is there someone, anyone, out there who would actually pick this up? But you know what, I don't think selling this is really the point. It's like when the crazy looks sashay down the haute couture runway; these aren't for mere mortals to buy but to lust over and be inspired by.
And so if you'll excuse me, I'm over to paint my talons a fire engine red.
What do you reckon - festive or folly?