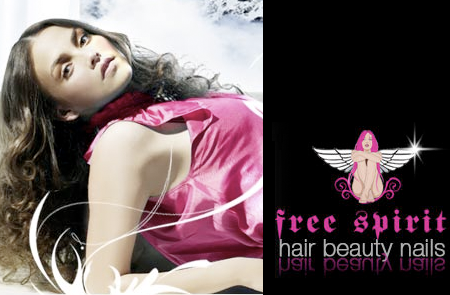 For most of us, getting ready for the Work Christmas Party involves frantically trying to put on a daycent face of slap under the horrible lights in the loos and surreptitiously straightening hair at the desk in the far corner of the office. Lasses who work in the IFSC, Citywest, or Sandyford Industrial Estate, however, can swan into one of the Free Spirit salons that are right on their doorsteps and let someone else take care of the prep work.
Lucky wagons.
The Free Spirit chain of salons, which are also in Dundrum, Drogheda and Belfast, aim to be one-stop health and beauty shops, with an emphasis firmly on making the most of what you have. They offer everything from manicures and medi-pedis to gel nails, from eyelash perming and extensions to body treatments, from physical training to nutritional programmes in their Educo Gyms, from highlights and tints to updos and, it seems, feckin' anything else you care to think of. I took myself off to their IFSC branch for a deluxe Nailtiques manicure and blowdry on the morning of our recent brunch, and then proceeded to spend the rest of the day showing off my fab purple sparkly varnish and swishing my volumised locks all over the gaff.
Advertised
'course, if you wanted to be really Evil Genius about it, you could just zip out of the office for your pre-party pampering on the QT. Then return fabulously coiffed and perfectly done up all ready for your night out, while your colleagues wander around with stripes of unblended blusher and random unstraightened bits of hair at the back of their heads all evening. Heh heh hehhhhh...