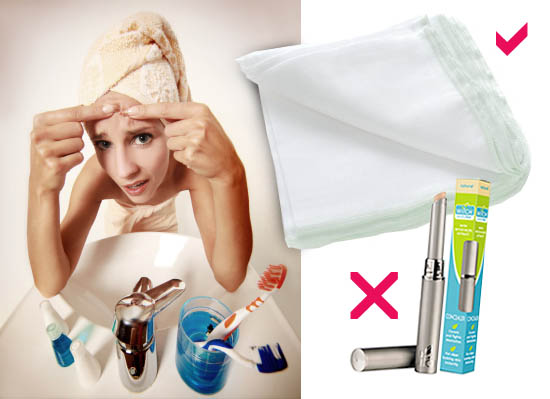 Whoever said spots were a teenage affliction was lying. Despite the squeaky-cleanliness of my skin after my forays into the world of Garnier and L'Oreal Paris facial scrubs, blackheads are now sprouting like there's no tomorrow and the lurkers on my chin are simply unattractive.
It's an odd thing, the spot breakout. For as long as I can remember, my cheeks have been home to my largest pores, with blackheads abounding. I always got a spot or two on my chin too. My cheeks, however, are now nicely clear of gunk and my chin has sprouted veritable toadstools. Like I said, not attractive!
Advertised
For a quick fix, I decided to try out Witch Hide & Clear Natural Concealer, €3.19, a concealer stick containing witch hazel extract. Although this claims to target spots with natural antibacterial ingredients and fight blemishes "whatever your skin tone", the existence of only one shade should have lit a warning light. Despite the name, there was nothing 'Natural' about the sugary pink colour of this concealer and I certainly wouldn't choose such a shade to tone down redness. It also slid off my skin in less than an hour and was basically rubbish. Back to the drawing board!
It's one thing using an exfoliator and a cleanser with a shot of salicylic acid, but I don't like the idea of over-treating my skin, or bombarding it with too many chemicals. As a girly with psoriasis, I often use topical ointments containing salicylic acid and it is a harsh ingredient; I definitely wouldn't want to use it on my face more than once a week. Plus, if the skin is aggravated by constant sloughing away by deep scrubs, it will produce too much oil and even more spots.
I decided instead to wash my face simply with very warm water and a muslin cloth, taking time to allow the pores to open and the blackheads to be popped. For the moment, I'm steering clear of all lotions and potions. I'll keep you posted on the natural approach.