 Although Henry, Frank, Gertrude and Helga have been banging down our doors these past few weeks, this Monday brought the arrival of spring. This means it's officially time to start thinking about your new sunglasses for Spring Summer 2016. OK, I am not hoping for Portuguese blue skies here, it is Ireland; however, the days will get brighter and longer and we need to be stylishly prepared with our eyewear.
This week, I noticed the sudden need to have my sunglasses in my car on the way to work, but it has not been brighter mornings that gave me the idea to focus my article on eyewear this week. Instead, it was my jaundiced demeanour towards my two-year-old sunglasses that have rightfully earned retirement. I have to admit, I do not keep up with sunglass trends as well as I should like and I do not know why not. March through to October, sunglasses are going to be the most over-worn fashion item I own - so respectively, shouldn't they be extra fabulous?
Over this past week I have quizzed model and stylist friends, read up on trend reports and gone Instagram stalking to bring you the top five sunnies for Spring Summer 2016.
5. Ray-Bans
Further down my list than one would expect, the world's most popular sunglass brand: Ray-Ban. That's just the point, though; aren't we all just a little bit tired of them? We've all had a pair, they're on every second person's head walking down the street, and there are fakes knocking around the stalls of the Liberties Market. They are always going to be relatively stylish but generally the buzz is gone, Ray-Ban. The buzz is gone.

4. Victoria Beckham
Posh Spice has serious style, her clothing line is divine and we trust everything this fashion goddess does. Her sunglasses are no exception to the rule. They are, however, treading dangerously close to being mere imitations of Ray-bans, except slightly more feminine, which is why VB's eyewear collection is on the bottom half of this list. Considerably pricey at €800 a pair, any lady rocking a pair of VB sunnies this SS16 is a bona fide Posh Spice too.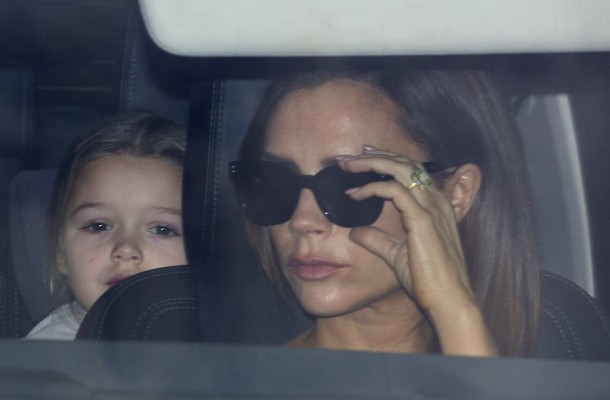 3. Round is the way forward
Here for a few years now, the circle shaped lens trend ain't going anywhere fast. This bug-eyed look graced many a fashion week onlooker last year, and we can expect the same at the fast approaching fashion week shows later this month. Many, if not most, designers' current eyewear collections feature round frames. Check out some gorgeous options from Matthew Williamson, Tory Burch and Fendi. Dior So Real are definitely my favourite round frames of the season.
Advertised
2. Porsche Design
As the Kardashian's favourite brand, the word about Porshe Design sunglasses is spreading fast. Most notable in their aviator shape, these sunglasses are a new trend for SS16. I personally am not the biggest Kardashian fan and rarely take fashion influence from celebrities, but the power of the influencer must never be underestimated.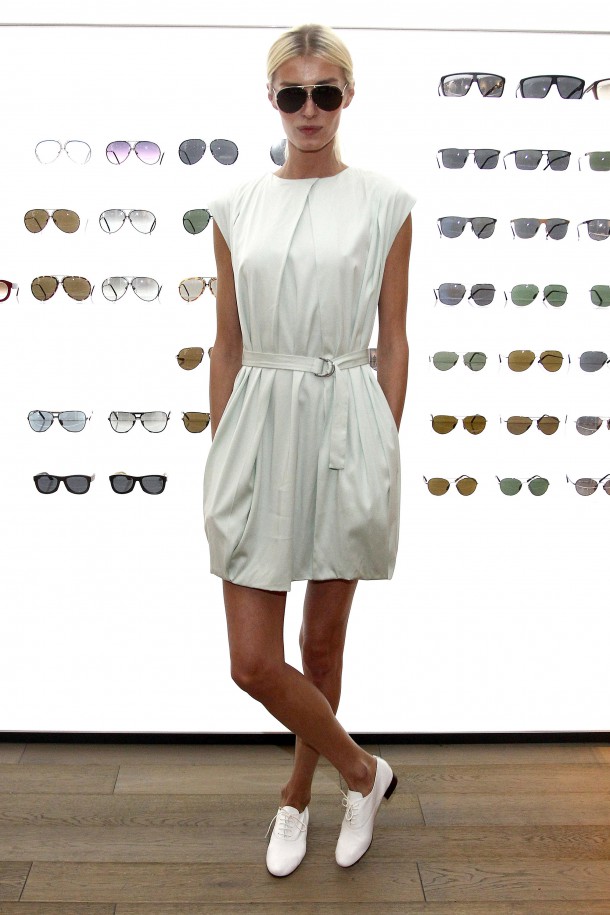 1. Vera Wang
As I mentioned earlier, I have not been keeping up to date with the important fashion trends within eyewear. That is why I asked fashion stylists and model friends 'in-the-know' what designers I needed to include in my article. Because I was reluctant to discuss the same stale sunglass brands we have been wearing for years, like Ray-Ban and Chanel, I was pleasantly surprised to hear the name Vera Wang over and over. It appears people are bored with the quotidian every day and want to show they are ahead of the fashion pack by wearing standout eyewear by designers like Vera Wang.

Vera Wang takes the number one spot on this list due to the original yet beautifully tasteful and elegant designs of her eyewear collection. Design houses often pay less attention to their eyewear collections and churn out a standardised formula of glasses. What is evident in this collection is that Wang has spent time and effort to provide us with something new, something we haven't seen before, while remaining clean and chic, ingredients we can always expect from this renowned designer.

What's your go-to sunglasses style? Do you splash out on a designer pair when sunnies season comes around?
Follow Rob on Social Media:
Advertised
And check out his blog,  Rob Kenny.