 Well Benefit keep knocking those puntastic product names right out of the park and they get me every time.  Call Fine One One for your beauty emergency? Brilliant.  Maybe we could persuade them to change it to Fine-Nine-Nine for the Irish and UK market?  That would work even better!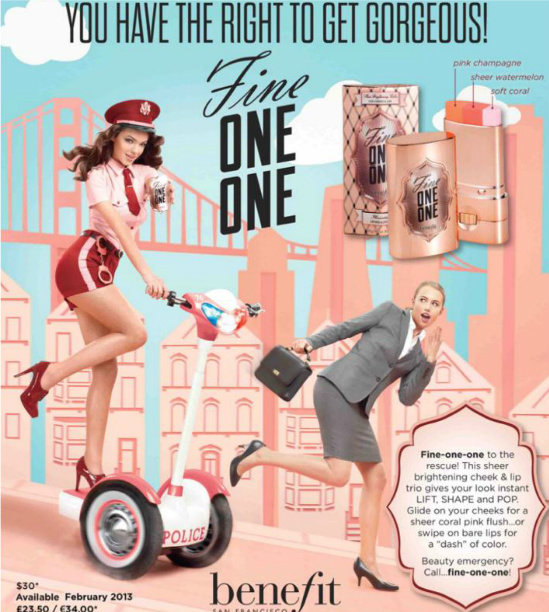 So what's in this new kit?  It's composed of three products to brighten up cheeks and lips super subtly - something that Benefit do really well.
Advertised
The bad news?  It's not available til NEXT FEB!  So no instant gratification for us.  But I wanted to show it to you now, because it looks deadly.
Fine-One-One, €34, available Feb 2013