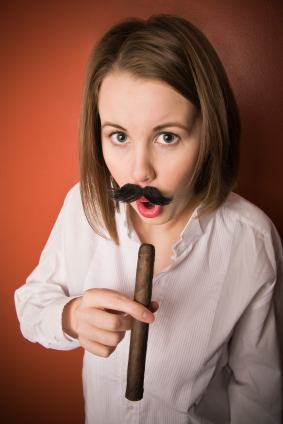 When I went to meet threading guru Shavata the other week, my brows weren't all she tended to. She also did my upper lip, and I'm not going to lie. It hurt. It stung like mad - especially up near my nose -  tears were streaming out of my eyes during it, and I was getting a bit panicky because I had to meet Himself for lunch straight after and reckoned he'd burst himself laughing at my red upper lip. As it turned out, he didn't even notice.  Men.
While it takes longer than a lip wax (meaning the pain-factor is also drawn out) I still prefer threading - it leaves the teeny, tiny downy hairs in place and they in turn help makeup stay in place, so I'm all for not getting rid of them. And I had a lovely smooth upper lip for a couple of weeks, but now the hair is on the way back in.
Why? I think the recent few nice days might be one of the reasons - it's well known that warmer weather enhances blood circulation to the skin and scalp, which in turn nourishes hair cells and stimulates growth, and that could account for the hairs I'm seeing.
Advertised
The other reason could be that sometimes threading doesn't whip all the hairs out by the root, and some break off - meaning you'll see a reappearance of them a lot quicker than you'd like. In this case, a tweezer is yer friend, and I'll be having a go of mine in a well-lit mirror later.