 I have always suffered from the Tangle Terrors. When I was a child, my sister would often have the unenviable job of brushing my knotty noggin while I watched Fraggle Rock. She would give the thickets names in order to make it more of a game and so lessen my blood-curdling screeching - Tom Tangle would refer to a little knot but Theophilus Tangle would be a real fighter.
Now that I am supposedly all grown up, I find that I am expected to brush my own hair without either the aid of my sister or the Fraggles. But the tangles have remained as my faithful companions. In fact their number has grown in direct proportion to the amount of highlights and styling tools I welcome into my life.
It used to be that when my hair was wet, it resembled a brillo pad. But my Einstein tendencies (and by that I am referring to my hairstyle, not my mental abilities) have been corrected faster than the speed of light with the use of these miracle products.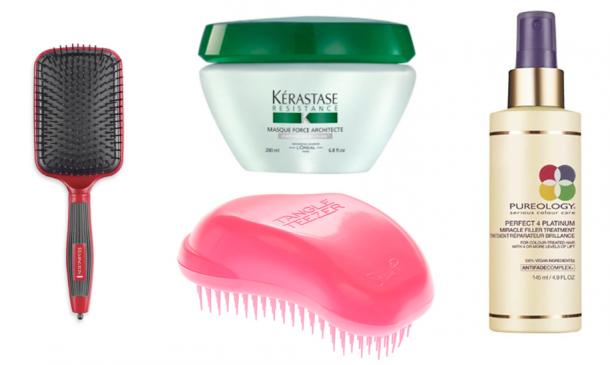 A good hair mask is essential in my hair care routine. I have chosen Kérastase's Masque Force Architecte (€31.95 for 200ml) and use it instead of my usual conditioner twice a week. I make sure I have wrung all the water out of my hair and then I split it into two bunches, working the mask right into the hair. I throw a warm towel over it and leave it for two minutes, no more. Then I rinse out, making sure that the product has been removed from the underneath of my hair, otherwise it weighs my fine hair down (a phrase which sounds oddly like the title of a bluegrass tune).
I have run the gamut of hairbrushes - round, styling, ceramic, my cat's Furminator. And there are only two that can cope with my Tom and Theophilus visitors. The Tangle Teezer (€15.99) does a decent job but I find that a large paddle brush does the least damage. I love the Remington Silk Paddle Brush (€16.99) and I work it slowly through the hair.
Advertised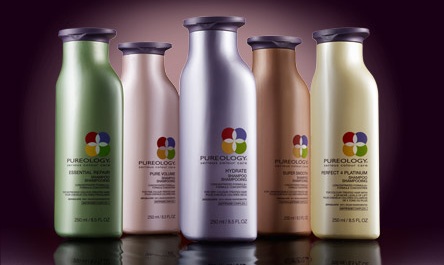 I have kept the best until last. Forget Rhonda Byrne, this is The Secret. Pureology launched in Ireland back in 2009 and I think that this is a really underrated range. They have different suites of products to cater for different follicular needs - hydration, volume, essential repair, smoothing, purifying and my choice, Perfect 4 Platinum. I use the Miracle Filler Treatment (€15.26 for 145ml) on towel-dried hair. Two or three spritzes and every tangle just seems to dissolve. It is light enough not to leave a residue but delivers results that no hair oil could give me.
This daily leave-in treatment contains coconut oil and kervis, and is designed to fill in gaps in the hair's cuticle. This product has made the single biggest difference to the condition of my hair and gets a big thumbs up from me.
Do you suffer from tangle attacks? Or what is your hair mask of choice / holy grail product for your hair type? Share with us in the comments!