 Packaging may not be everything when it comes beauty products, but the exotic birds adorning this new range of haircare products were what first caught my eye. Seriously, how cute are they? And what a great idea for a haircare line that is vegan and not tested on animals.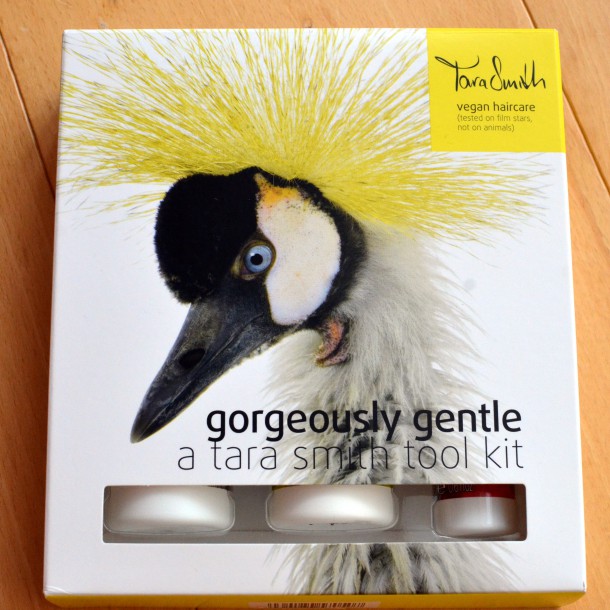 The second thing to catch my eye was the natural, organic, no harsh chemicals claim. Which is always a selling point for me, though to be honest it can be hard to find haircare products that have the natural, organic thing going on and are also a pleasure to use and capable of leaving hair looking good. The news that the line was designed by hairstylist to the stars Tara Smith, however, was encouraging - her the products are tested on film stars and not animals.
The Gorgeously Gentle Tool Kit (€17)  is a great way to try the range without commiting to full sizes of products you may not like.  This set packs trial sizes of Gorgeously Gentle Shampoo and Conditioner with  Base Coat Serum.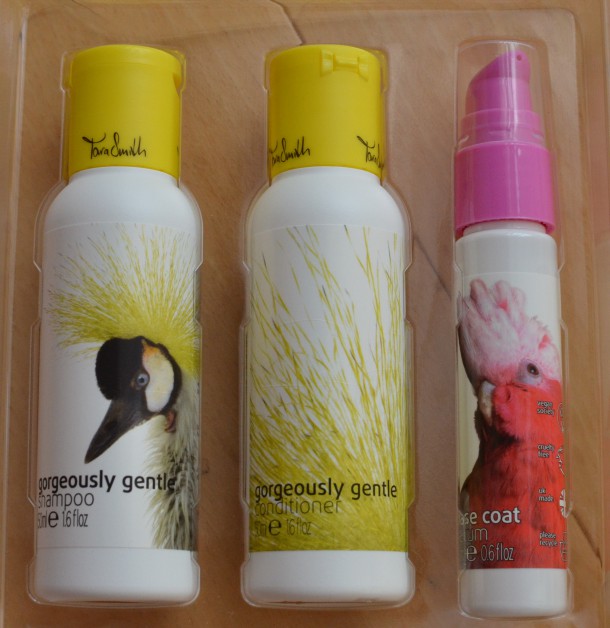 Designed to calm and soothe sensitive scalps, the Gorgeously Gentle shampoo and conditioner are gentle enough for everyday use and promise to be suitable even for babies.  They sounded perfect for my scalp, which is in an almost constant state of irritation.
Advertised
The problem with lots of natural shampoos designed to treat sensitive scalps is that they are low-foaming and often don't really leave my hair and scalp feeling clean. But this one does build up a nice silky foam that rinses well and left my hair feeling clean and refreshed, but not stripped. Those with really sensitive scalps might like to know there is fragrance added to these products, but it's very mild and doesn't bother me at all.
The Gorgeously Gentle conditioner is a thick, rich formula that can also be applied to the scalp to help calm it. But despite how heavy it feels when applied, it rinses out easily to leave my hair feeling silky soft, but with no waxy residue.
One of 3 styling products in the line (the others are a strong hold gel and a glossing spray), the Base Coat serum is a smoothing serum that promises to work for all hair types and it works as well as any other serum I've tried.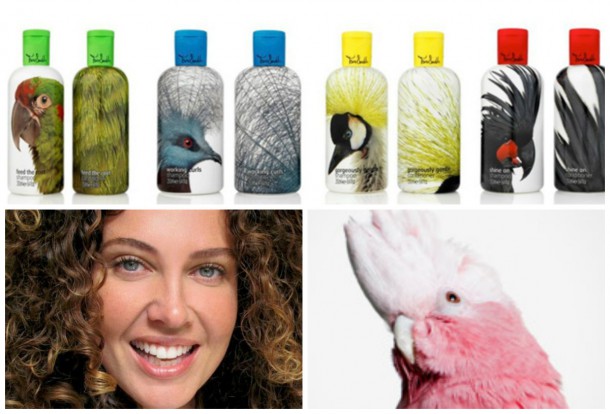 I really, really do like the shampoo and conditioner. The other products available in the line include shampoo and conditioner for curly hair (check out Tara Smith's own gorgeous hair, curly ladies - I'd think if anyone knows what curly hair needs, it's her), a duo to restore shine and one to nourish and strengthen. The full-sized shampoo and conditioner are priced at €13.50 each and the range is available now at the new Marks & Spencer beauty halls.
Advertised
Think this might fly with you?