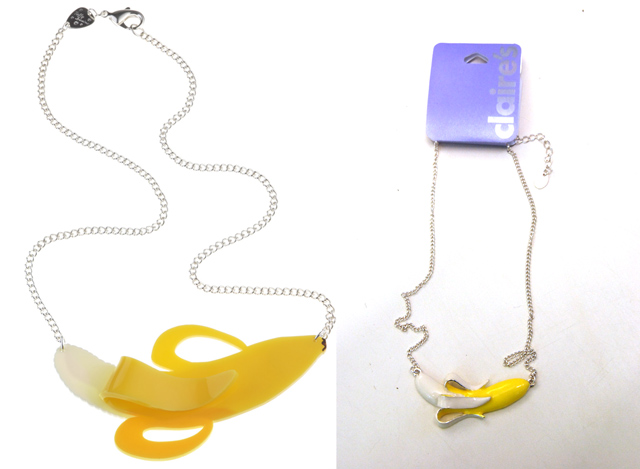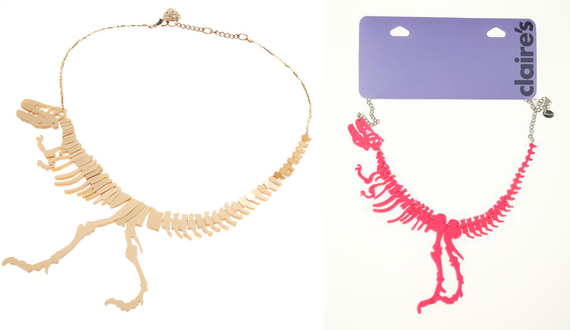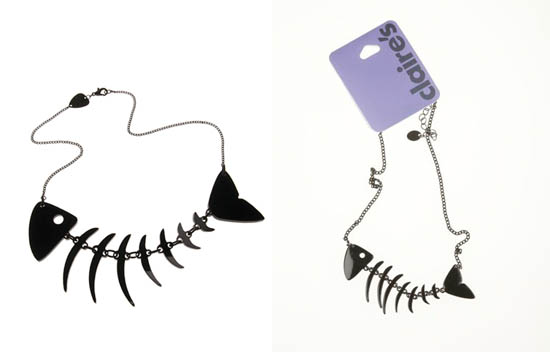 Tatty Devine work really hard to make unique well designed pieces of jewellery. They stand out from the crowd because they're so original - so imagine the sheer disappointment when they saw the wholesale rip off of their collection by Claire's Accessories (purveyors of cheap tat).  Above are a few examples of the copycat behaviour - head to Can You Spot the Difference? to see more.  Tatty Devine can't really comment any more at the moment because they're taking the whole thing legal - and we wish them the very best of luck.
Completely disgusting behaviour by a big business and absolutely mind boggling - did they honestly think no one would notice?  But the answer is probably worse than that - they don't CARE if anyone notices.
It's not the first time Claire's has hit the headlines over a case of copying.  When Laura Fiegal created her cute telephone necklace she was astonished to find that Claire's had copied it almost exactly - right down to using her "hello" handwriting.  A social media shitstorm ensued which was picked up by papers and everyone was taking about it.  So what did Claire's do?
Nothing.  That's right nothing.  They ignored all the negative press and deleted comments from Facebook and Twitter. They didn't make any statements.
They. Didn't. Care.
And it's not just Claire's who have no compunction with ripping off small designers.  I'm showing you another jewellery example here: and this time the culprit is Topshop who copied this brooch completely blatantly.  Read all about it here.
Advertised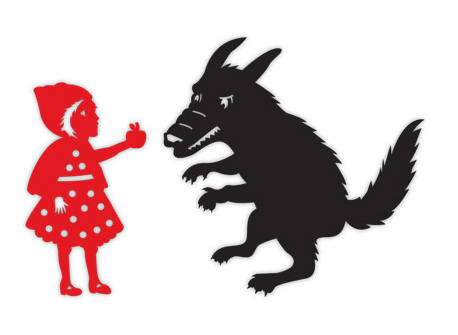 The original Made By White design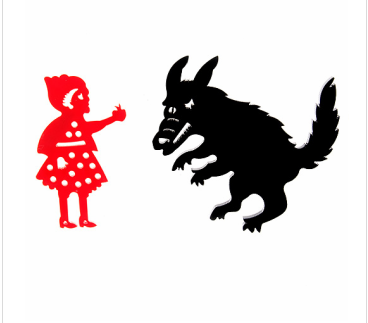 The Top Shop copy
There is a depressingly long list of this occurring.  Lots of you will remember this Paperchase incident: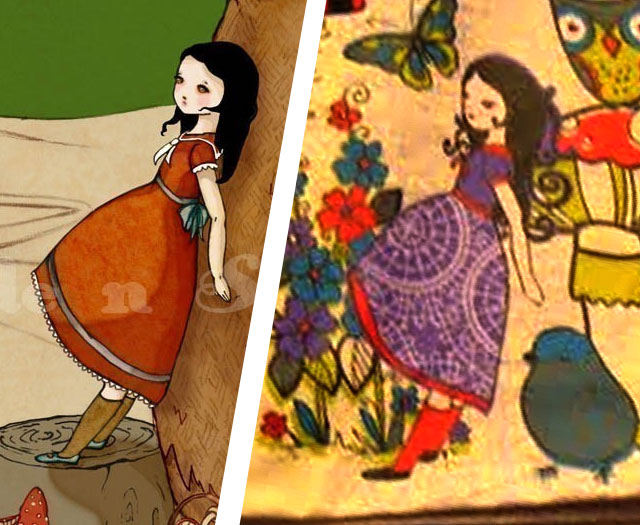 And here's another one.  This designer of this  "Mikito" figure was more than a little surprised to find it turning up on a Model's Prefer hair straighteners - without his permission.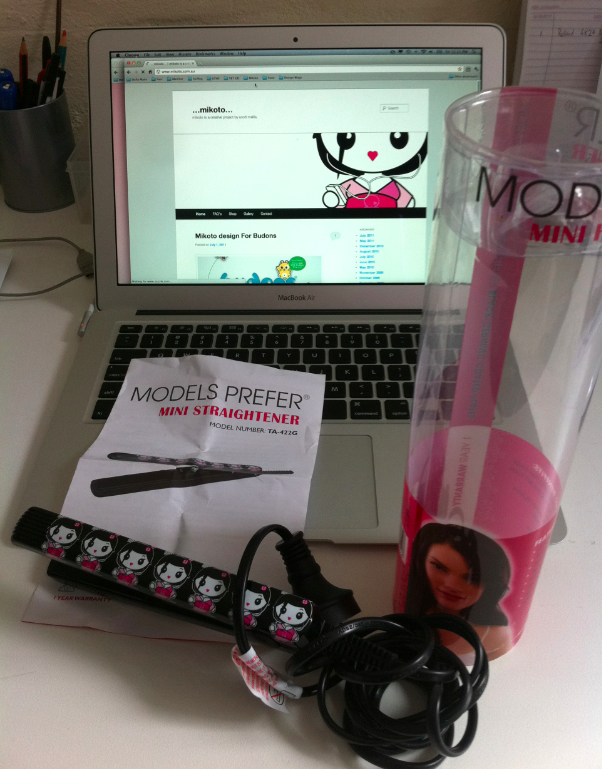 Do big companies really think they are not accountable?  Do they honestly believe that customers are not turned off by this kind of exploitation of small designers?  Because I am.  I am DISGUSTED by it.
Advertised
Big companies: buy these original designs or the license to use then and PAY FOR THEM.  Plagiarism is never ok and ignoring it will not make it go away.  When you're called on it, hold your hands up and apologise.  Compensate those whose hard work, creativity and originality you've ripped off.
What do you think?