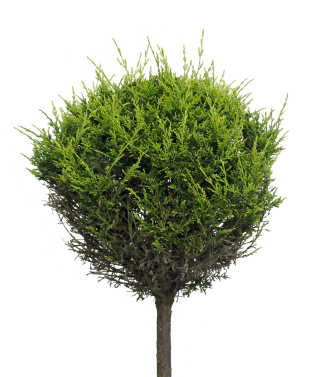 Ah, the politics of pubes. I've never understood the trend for waxing ones ladygarden to within a millimetre of its life and I reckon the squeamish need to Get Over Body Hair Disgust. We've all got it: it's completely normal. I'm more than happy to embrace a guy (pun totally intended) with a pelt, so I reckon the favour ought to be returned, wha?
Right, rant over.  But that was by way of buttering you up for the news: cosmetic surgery group Harley Medical have revealed an interesting new trend: Bush has been ousted in favour of Obama, and now it seems the Brazilian is being supplanted by the Sicilian, a more fully-figured type of topiary.
The latest stats for Harley Medical's Dublin clinic reveal that eight out of ten gals getting laser hair removal for their bikini line now prefer a little more coverage - a classic V-shape, to be precise. And why is it called the Sicilian? Well, that'd be to do with the fact that its shaped like the home of the Mafia, fact fans.
Advertised
So what's brought this about, then? Liz Dale, Director of the group, thinks she has the answer. "Women want a bikini line that will never go out of fashion but always look classic and chic. With a permanent neat canvas to work from, dispensing with the need to battle with unsightly re-growth and in-growing hairs etcetera, women can then experiment with the latest looks with short-term treatments, in the safe knowledge that at the end of the season, they will once again resume the classic Sicilian."
Sounds like the best of both worlds - what do you lot reckon?