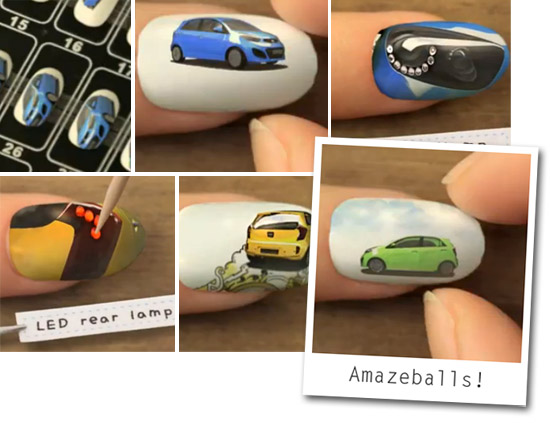 How many bottles of nail polish does it take to change a lightbulb? Who knows, but I can tell you that it takes 1,200 of them to create what's claimed to be the world's first nail art animation.
Kia - yes, the car manufacturers - commissioned a crew of artists to spend 25 days painstakingly painting every minute detail of the Kia Picanto onto a total of 900 false nails which were subsequently used in the filming of a stop motion advertisement for the car.
Sounds like a pretty nice way to spend a month.
I think that the finished article is nothing short of incredible, but then I was conflating my love of nails and motors by taking nail inspiration from the colour of my cars well before Volvo thought of branching out into lacquers, so this is right up my street.
Advertised
What do you make of it?
PS - No, Kia haven't paid me to write any of this. Unfortunately.