 The Oscars is the best place to see this season's hair and makeup trends made wearable
The guests will usually lean more towards a look that suits them or works with their outfit while the stylists and makeup artists put a fashion-forward twist on their look.
There was lots of natural, understated makeup looks with a nod to 90's simplicity on the red carpet. The other popular makeup trend was a bold lip. The classic red lip was replaced by a warmer bold lip with shades of burgundy and aubergine and burnt red tones.
Let's start with the not-quite-perfect looks: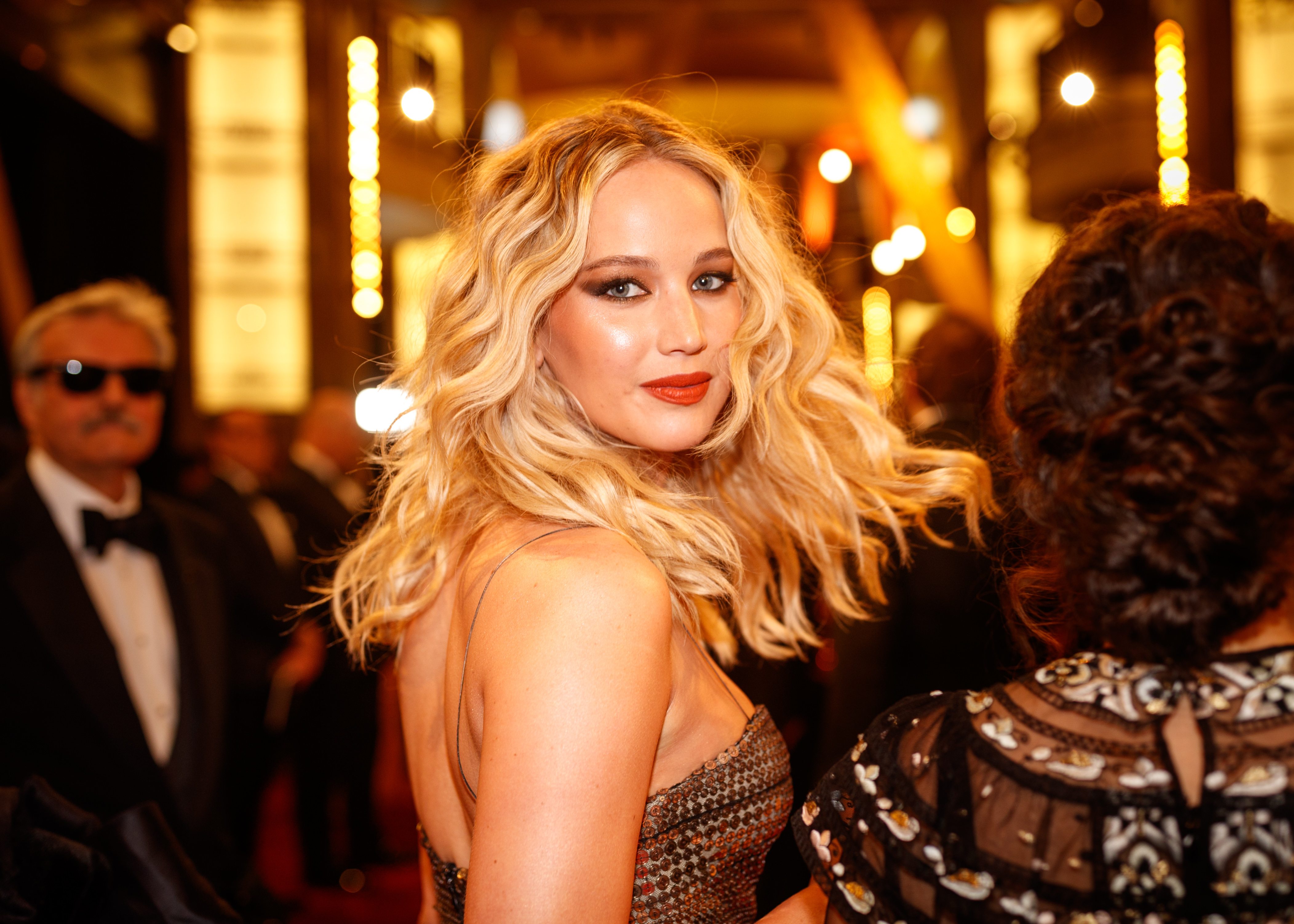 Jennifer Lawrence
Jennifer Lawrence can usually do no wrong in my eyes. She has been my girl crush for the past few years. I loved her dress and I loved her wild, wavy hair but that eye makeup is all wrong for her. J-Law has quite hooded, almond eyes. They have a unique shape that is suited to a smokey eye. It's the winged out shape that curves up her eyes at the edges and makes her look a bit like a Cheshire cat. Overall, it just looks a bit gaudy with the huge red lips and winged eyeshadow.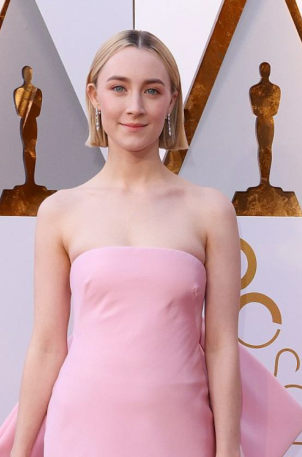 Saoirse Ronan
Our Saoirse Ronan looked ever the lady in her gorgeous pink dress. I can see where they were going with this natural look. Her hair is sleek and simple but this is more like a no- makeup makeup look. For the Oscars, girl you can wear a little makeup! A light gold smokey eye would have set this dress off to perfection or even a bit of gloss on the lips. Her hair was by Adir Abergel, he used GHD to blow dry and straighten her hair to channel 90's sophistication.
Tiffany Haddish
We're not so sure about this hairstyle with the gold headpiece to go with the gold earrings and the gold embroidered coat and gold embroidered dress. It's just too much gold and looks a bit superhero-esque. A soft hairstyle, with her soft plum makeup look could have saved the outfit.
These ladies nailed their beauty looks: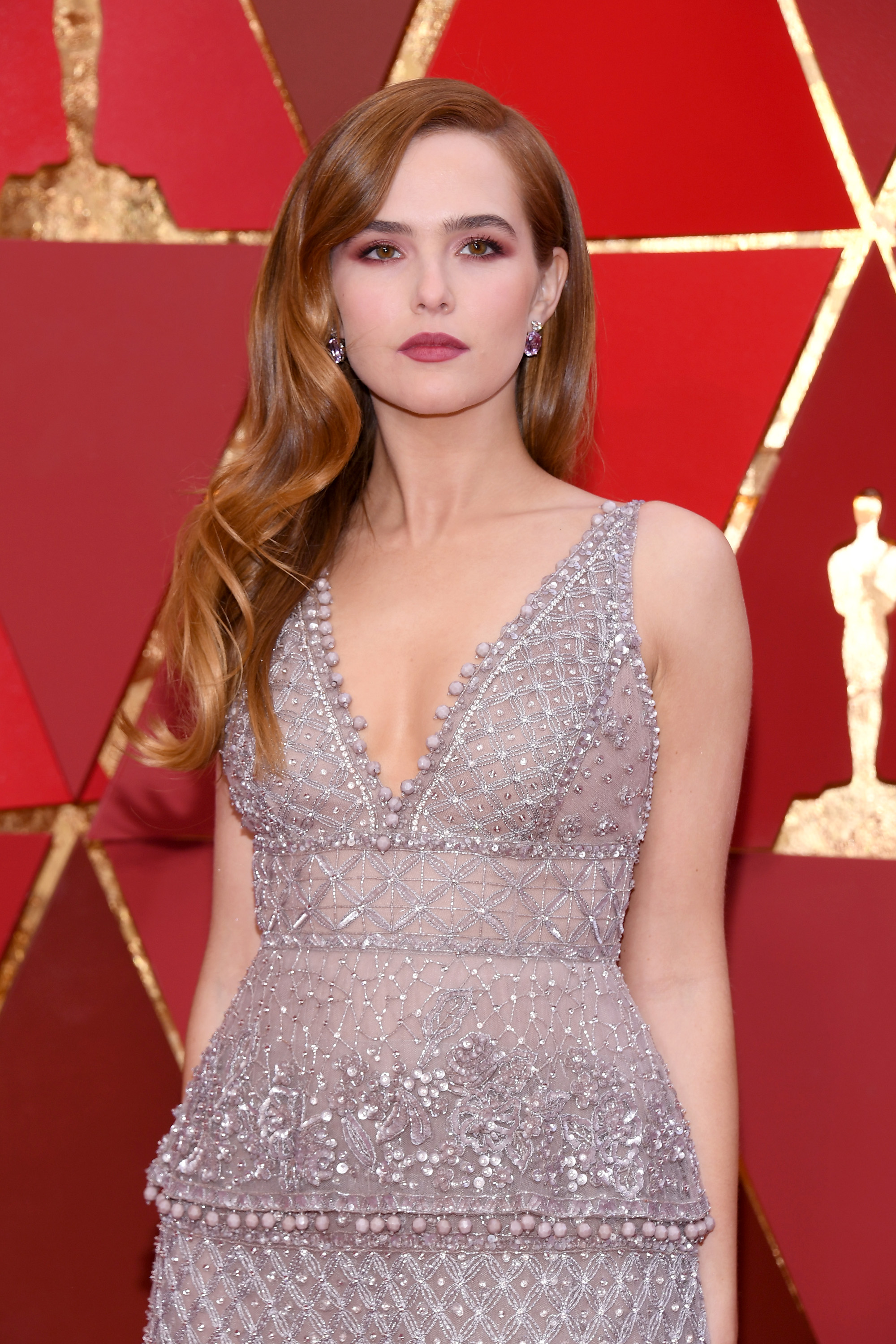 Advertised
Zoey Deutch
Zoey here is beauty perfection. Her makeup is a monochromatic makeup dream and she has managed to incorporate the burgundy makeup trend that is popular this season. She has nailed the Hollywood waves in her hair. They look soft and not over-hairsprayed as they so often can. Her hair and makeup set off her beaded gown beautifully.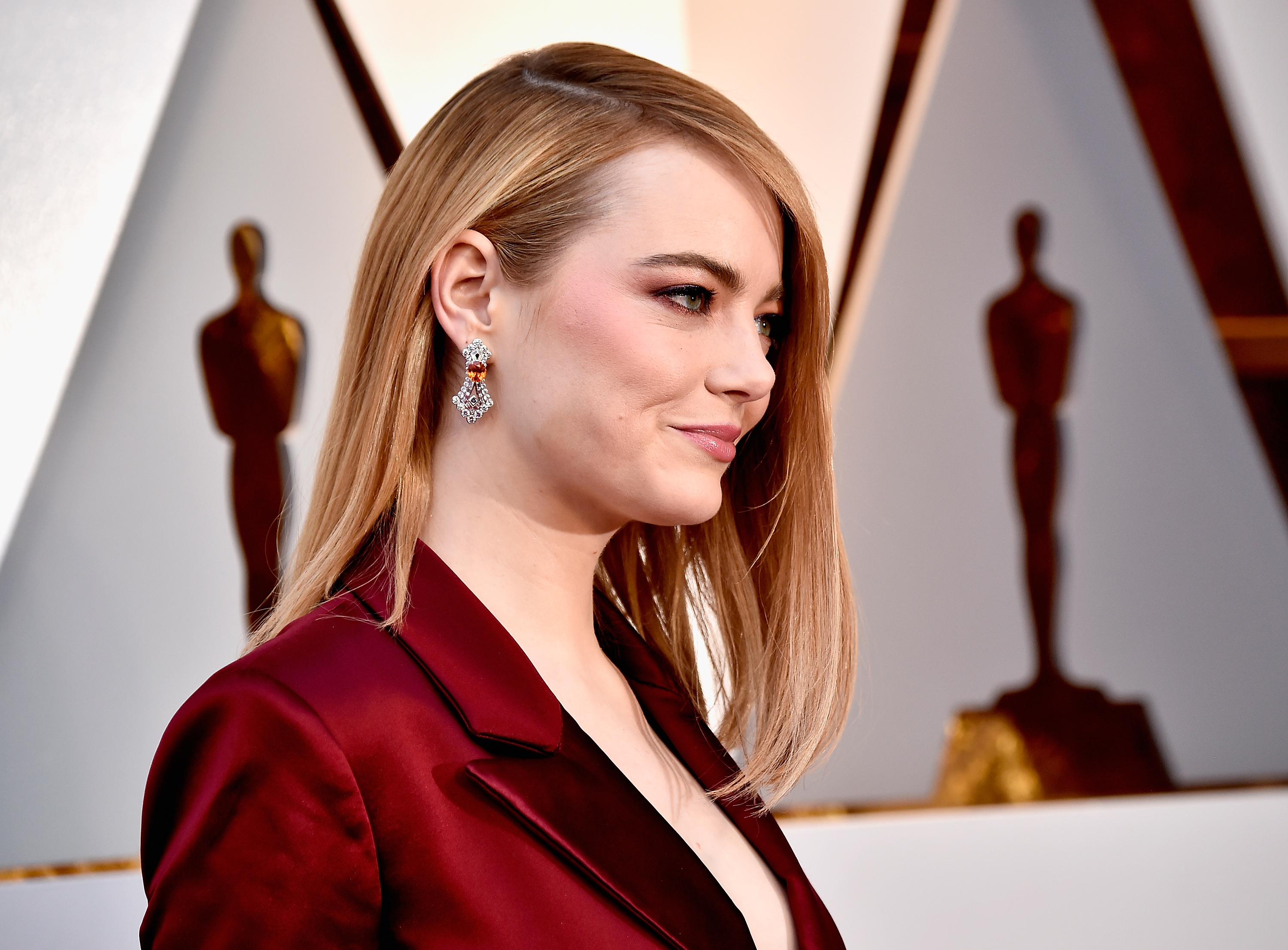 Emma Stone
Emma Stone's look is a bit of a love it or hate it moment. I love it. Her trouser suit was custom made by Louis Vuitton and I think it is a brave and daring look that she pulls off with excellence. She looks like a boss in this outfit. Her hair is simple and sleek and her makeup is a subtle smokey eye and nude lip that is always the best and safest option when you are opting for a daring outfit.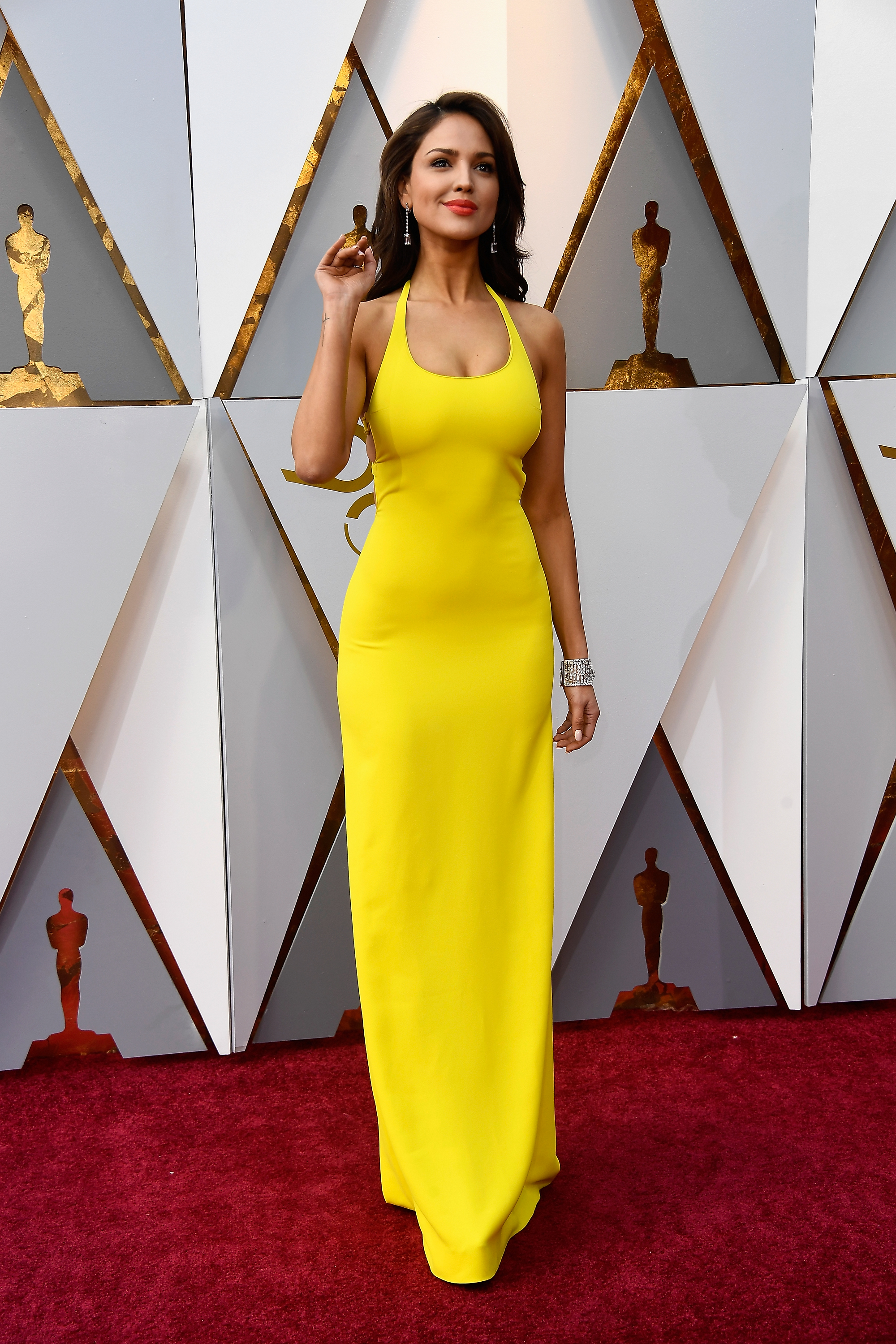 Eiza Gonzalez
We love, love, love everything about Eiza's look. She is top to bottom perfection. Her skin looks stunningly perfect and that coral-red lip is just the perfect tone of red to set off her yellow dress. A warm red lipstick will always work well against yellow. We love the simplicity of her dress and her hair and makeup. She nailed the red carpet looking young, fresh and fabulous.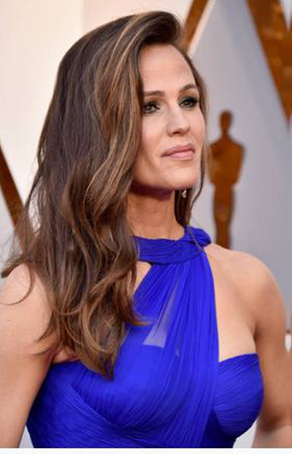 Jennifer Garner
We are impressed with Jennifer Garner's sexy hair and makeup to go with her pretty, sexy dress. She usually plays it quite safe and dresses like the girl-next-door. Basically, not very sexy. She has really vamped it up for this year's Oscars and we think she pulled it off. She looks like a Victoria's secret model with that full-wavy hair and the original smokey eye. Her hair was also styled by Adir Abergel using GHD. It was inspired by the big, sexy, effortless hair of Sofia Loren and Elizabeth Taylor.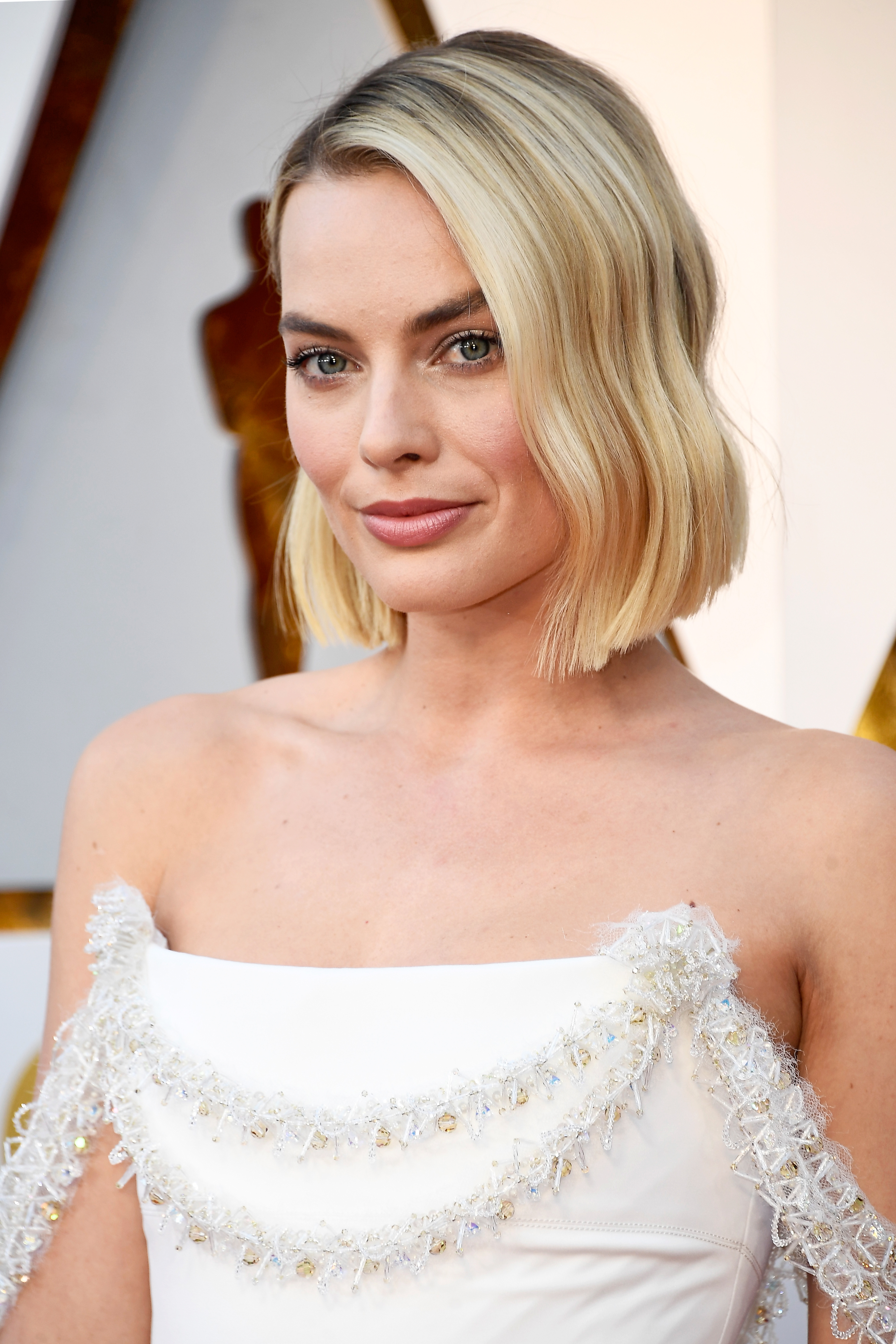 Margot Robbie
Margot Robbie was natural perfection. She had a very nude but groomed makeup look and a simple sleek wave in her hair. We love the natural makeup look against her white Chanel dress.
Advertised
Who was styled to perfection for you and who was a fashion-forward fail?