 MAC red lipsticks are some of the most popular in the world. But which one of them is right for you?
Ever wondered which MAC red lipstick might suit you? Or even what difference there really is between the most cult favourite shades? Well, we've decided to put 3 of the most popular side by side so you can compare them properly.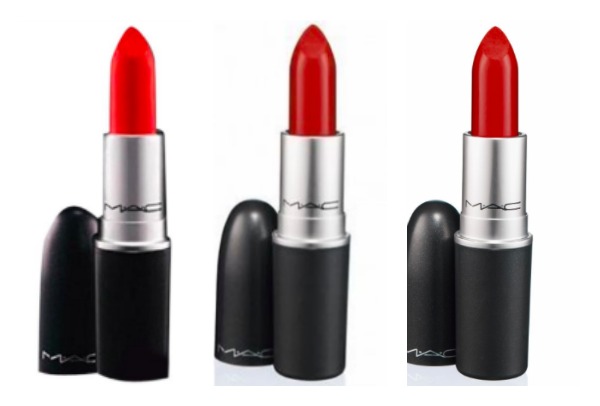 L-R: Lady Danger, Russian Red, Ruby Woo
Above you can see the official pictures of Lady Danger, Russian Red and Ruby Woo. They look lovely, but it's a little tricky to see exactly what's going on right?
Advertised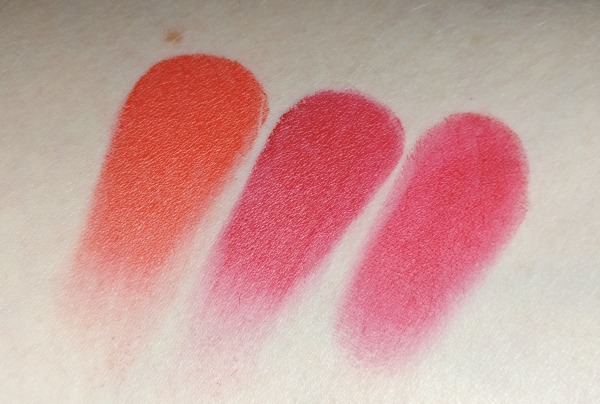 Here you can see the swatches. Again, from left to right, we have the Mac red lipsticks in: Lady Danger, Russian Red and Ruby Woo.
The first thing that you notice is how warm Lady Danger is. This kind of shade works especially well on sallow, olive and tanned skin tones. Russian Red is cooler with a more blue/red tone to it and in general will complement pale, Celtic skin tones and darker skin tones too. Ruby Woo, is a true red. What that means is that it can (and does) work for any skin tone - which is one of the reasons why it's so popular!
So there you have it, three of the most cult classic MAC red lipsticks, side by side. Is you favourite there?