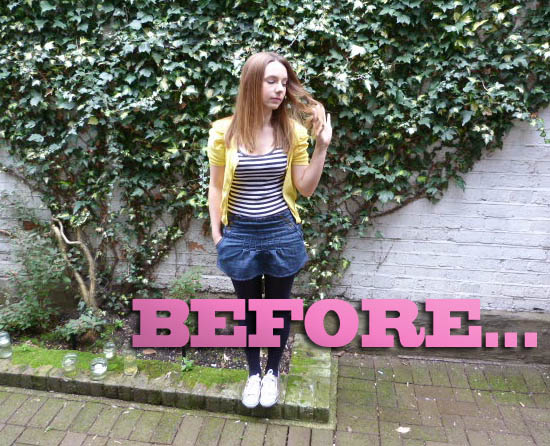 Lynnie, pre-dye job ...
I've been threatening to do it for ages and have even attempted a (disastrous) temporary DIY version, but on Tuesday I finally went and got my hair dip-dyed pink by the pros at Bleach London.
You read that right: I am now in proud possession of a set of screamingly bright pink tips.
In the interests of full disclosure, I should probably admit that I came very close to cancelling my appointment several times, worried that I wouldn't be able to carry them off since I'm not Cool With A Capital C, but regular readers will know that I've been dyeing (ho ho) to have pink hair for the longest time so in the end I decided to just fecking go for it.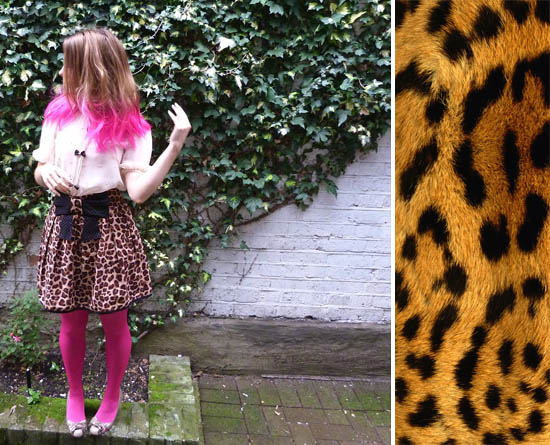 What's up, pussycat!
I'm very glad I did.
While pink dip-dyed ends are quite a departure from the natural-looking, Jennifer Aniston-ish highlights that are my usual choice when it comes to colour and they won't be everyone's cup of tea, I freaking LOVE them.
Advertised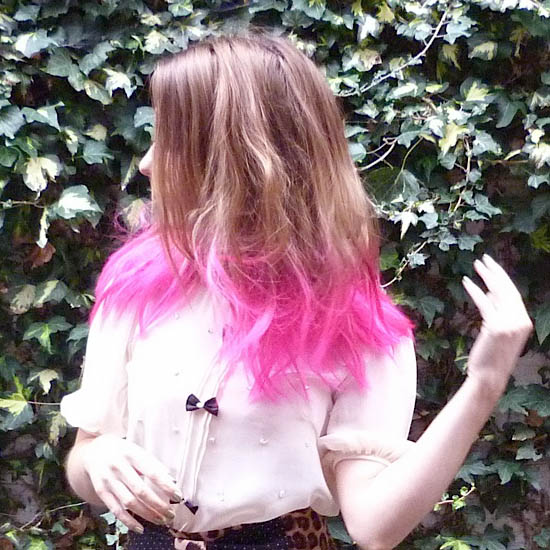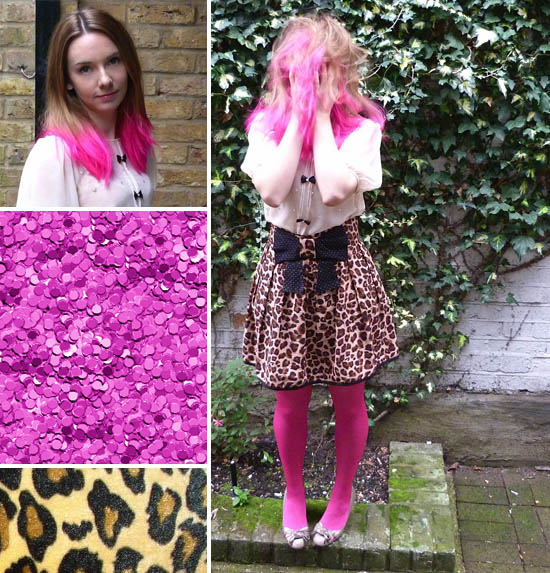 They're happy and fun and a bit cool, even if I'm not, and they make me smile. Even my very best highlighted hair has never managed to make me giddy with delight when I accidentally catch sight of it in a mirror out of the corner of my eye. And when or if I tire of the pink, I can simply get a trim and start over.
HOW TO GET YOUR PINK ON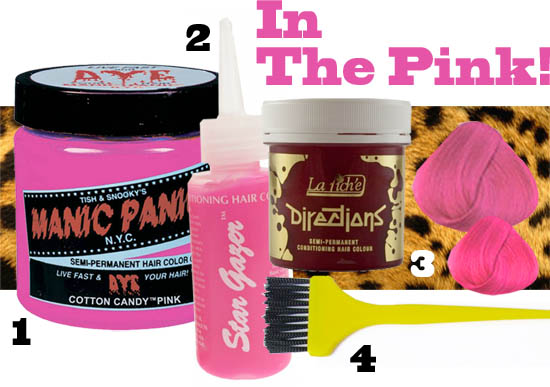 If you like the look and fancy giving it a whirl yourself - well, that Electric Lightbulb Thing is this weekend, after all - you can expect to spend about two or two and a half hours in the chair to achieve a similar effect. Ends will need to be lifted with bleach, which can take the guts of an hour, before your colour is applied, and since the audience for a dye job like this is pretty niche be sure to ask your hairdresser at the time of booking if they can actually do it.
Longevity will depend on the type of colour used: mine is a semi-permanent and should last six to eight washes, and it'll fade with washing to more of a pastel shade.
At-home dye can be easily found at salon supply (and er, Emo supply) shops and on eBay - here are three brands to look out for:
Advertised
Manic Panic Semi Permament Hair Colour in Cotton Candy Pink
Star Gazer Semi Permament Hair Colour in Shocking Pink
La Riche Directions Semi Permament Hair Colour in Flamingo Pink (much beloved of Kirstie when she was in college, fact fanz)
If you're doing this yo'self, a hair dye tinting brush to paint on the dye will also come in handy