 Lip crayons are not as simple as they might appear. They're not all the same thing either. No siree!
I'm a lipstick girl and when I'm not wearing lipstick I've just got a slick on balm on my smackers (Vaseline or Nivea if you must know.) However, I might be sold to crayons by one of the following lip crayons; Isadora Twist-Up Matt Lips (€13.25); The Body Shop Lip & Cheek Velvet Stick (€15.99); and Wet n Wild Megaslicks Balm Stain (€3.99). Can you guess which fared best?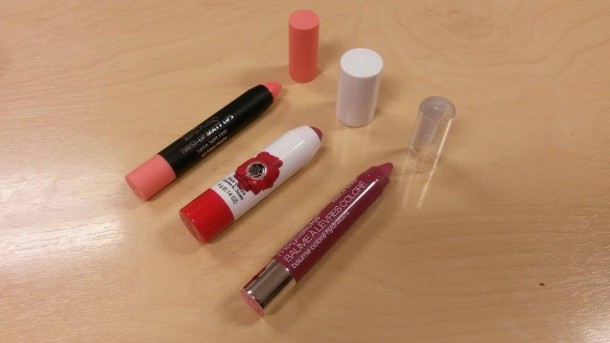 The number one spot goes to Wet n Wild! (I'm clearly a very cheap date.) Let me explain why.
Isadora Twist-Up Matt Lips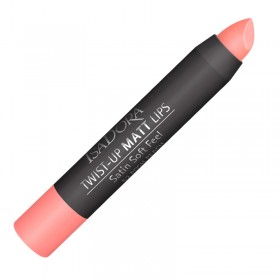 Isadora's Twist-Up Matt Lips are different from the other two because the finish is matte rather than glossy. Moisturising ingredients are in the formula and to be fair, it doesn't feel drying at all but your lips must be prepared beforehand or else it goes on like a regular lipstick and will highlight flaking.
The Body Shop Lip & Cheek Velvet Stick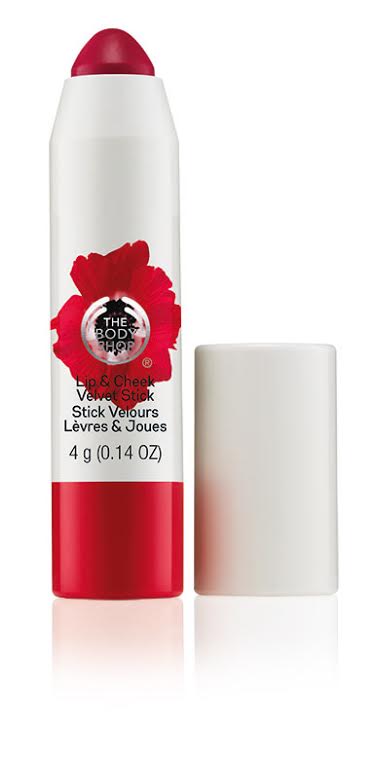 Advertised
This baby should get double points because it's a multi-tasker but it still doesn't win the lip crayon race. It's a very good crayon; it feels balmy, the colour lasts for ages and the finish is very nice BUT it's so big. The chubby tube gives value for money but it loses it's preciseness quite fast which will lead to the need for a brush.
Wet n Wild Megaslicks Balm Stain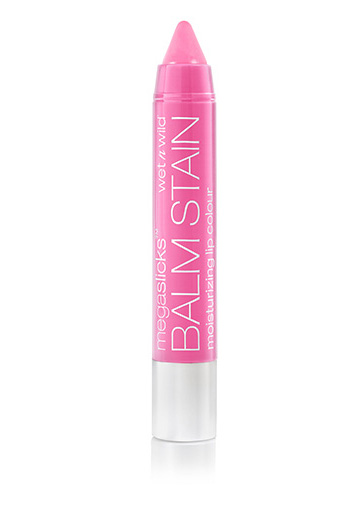 First of all, the price. You could buy three of them for the price of one Body Shop Stick. Second, the packaging. I haven't mentioned it for the other two because it wasn't necessary but it must be pointed out for this one because it makes the stain look way more expensive than it really is. Lastly, the feel and staying power. It's slick, shiny and lasts for ages.
You can see from the pic below that the finish is a lot glossier than the other two and for that reason it won't be to everyone's taste but for me, it ticks all of the boxes.
Advertised
Have you tried any of these crayons - what's your opinion? Are you a crayon person in general? Will you give any of these a chance?