 The 2015 Television and Radio Industries Club (TRIC) Awards were on last night. We don't know who won what, we have no insider info on any behind-closed-doors scandal, we only have comments on the scary levels of toe cleavage that went on. 
You either like exposing toe cleavage or you don't. I quite like a shoe with a low front so, yes, I have revealed some cheeky toe in my time but there's one rule that I think must be followed - your shoes should be the right size. 
You know how a tastefully low cut top can look really good but a builder's crack is never, ever a good look? That's the difference between a dainty flash of toe and the front part of your foot muffin-topping over your shoe. 
All too often we see celebs wearing shoes that are too big for them (why?!) but there were so many too tight shoes on this red carpet we hope there was a medical professional on hand to offer bunion pads and flip-flops.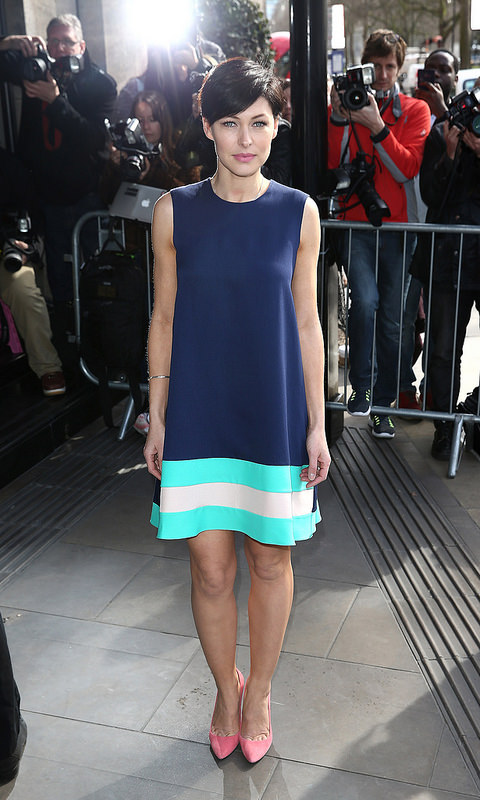 Emma Willis's dress was really cute and her hair and makeup were lovely but look at the expression on her face and the position of her pins. She's in pain! The shoes are wrong for the outfit anyway, that classic Boujoir rouge colour didn't really work, but oh, her poor feet. They are dying to be set free from those pink shackles.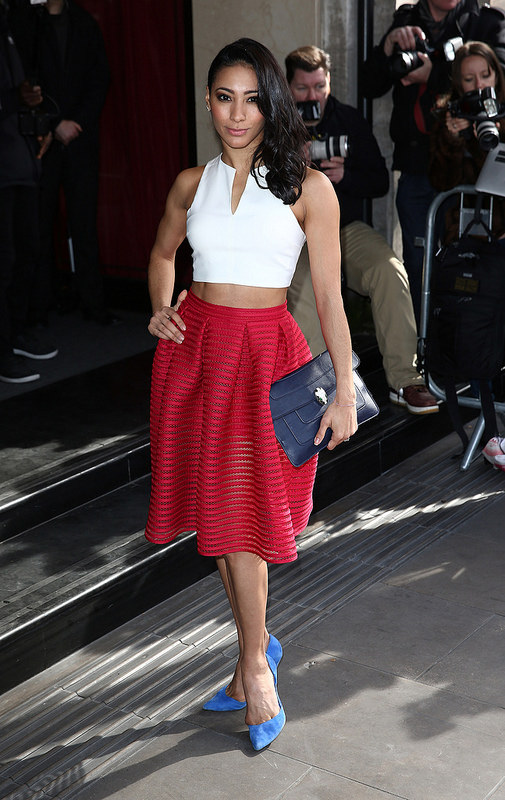 Karen Hauer is a dancer so she's used to her feet being out to through the ringer. That doesn't explain why she chose to torture her tootsies in her free time. Fellow Strictly Come Dancing castmate Kristina Rihanoff didn't do herself any favours in the foot department either. 
Advertised
Get the Strictly Come Dancing look here!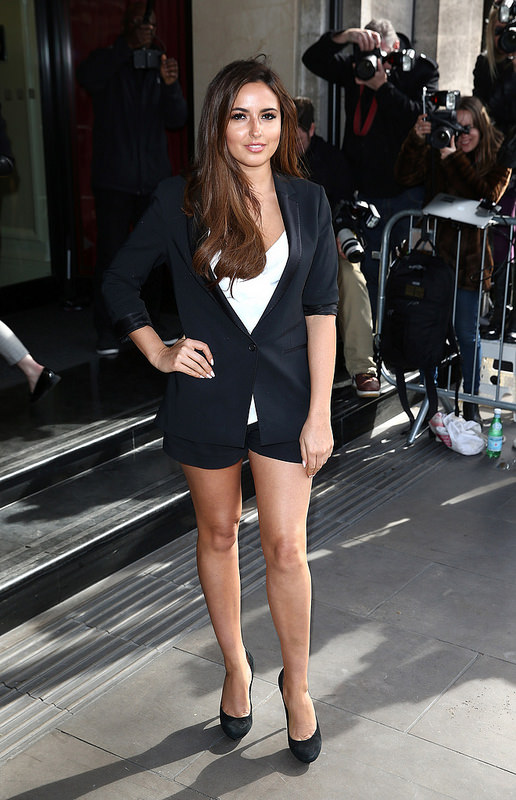 Nadia Forde's demonstration of toe cleavage gone awry isn't as extreme as the other two - perhaps it's the round toe? - but those skyscrapers - clock the shadows, they're massive! - do not look at all comfortable. They are car to bar shoes for sure, The little wrinkles at the front of her toe indicate that they are not quite the right size.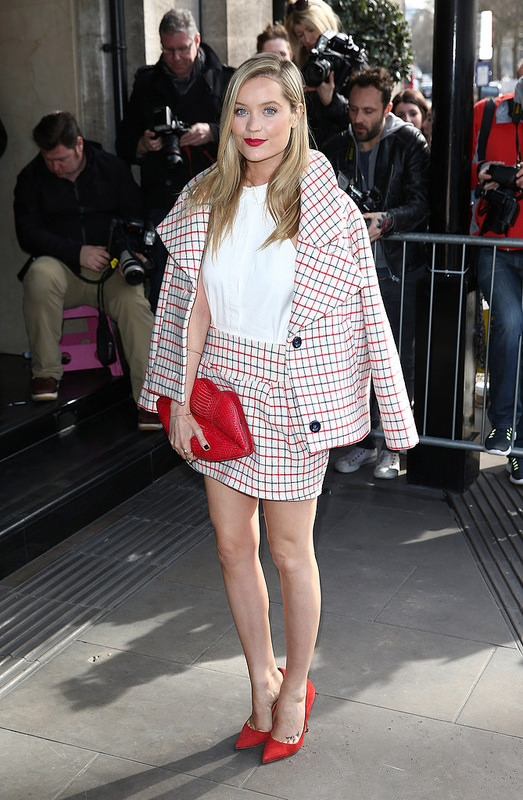 Doing toe cleavage the right way is lovely Laura Whitmore. It is a like or loathe shoe style so some of you might think it looks just as off as the rest, but the shoes fit, they work with her (very Clueless, we like) ensemble and she doesn't look like she's going to keel over in agony any time soon. Job well done.
Do you like to show a little toe and not in the sandal sort of way? Or do you think toes should be covered up unless you're wearing strappies? 
Take a look at the rest of the gallery and let us know which other shoe disasters / triumphs caught your eye!
Advertised