 A lot of women suffer with oily skin and as a result no matter what foundation or powder they wear, their makeup always ends up shiny and requires re-application throughout the day.
Yes, wearing an oil-free foundation and super matte powder are the right steps to take in preventing this but the truth is, using a good primer beneficial for oily skin types, will greatly minimise the need for re-application even further. Reason being, a good primer designed for oily skin creates a layer between the skin and the foundation and this layer absorbs sebum in the skin preventing your foundation from doing so.
When you don't use a primer, your foundation absorbs the sebum thus causing shininess.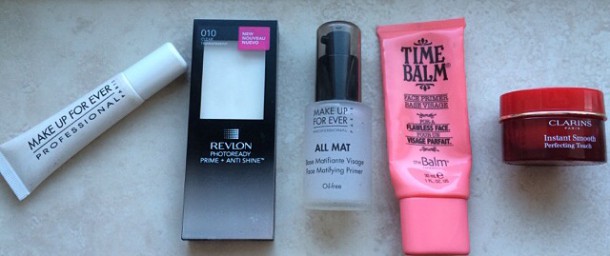 I have the opposite problem being a dry skin type and I tend to use hydrating primers during the week, I go easy on the powder and I opt for a dewy skin finish - but on the weekends, I do get shiny on nights out. So, when I use some of the primers listed below, I see a huge difference and rarely need to top up over a 6-8 hour period.
Primers that dry matte on the skin, have a velvety balm-like texture or powder-gel formulas are the ones that prevent shininess and I have given you some examples of these textures too.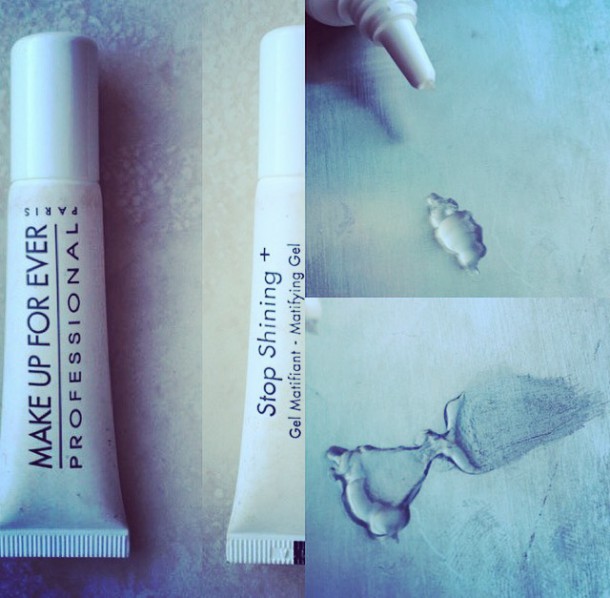 Make Up For Ever Stop Shining + (€19)
This powder-gel formula eliminates all traces of shine from the face for several hours. As you can see from the picture, once applied to the skin (or palette in this instance) the powder-gel formula turns matte providing an amazing layer between the skin and the foundation, instantly ensuring a more matte finish. It's completely invisible to the eye and has a really light, soft texture.
Men who suffer from shininess can equally use this product as a balm on its own and it would be completely undetectable.
Advertised
Available from Make Up For Ever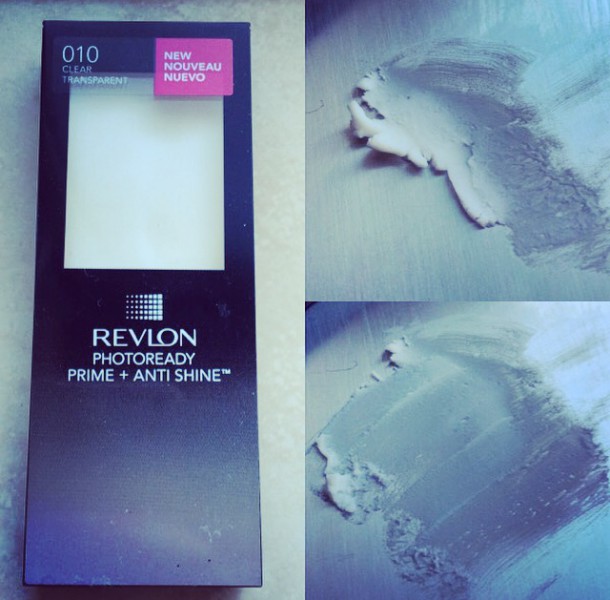 Revlon Photoready Prime + Anti-Shine (€13.99)
This primer has a cake like texture but it isn't hard, it kind of feels like the soft icing on a cupcake. It comes with an application sponge that I would recommend using, I took a chunk onto the palette just to give you a feel for its consistency, texture and finish. 
This multi-use balm can be worn alone if you're having a no-makeup day and you're a shine-ball after your cleanse, tone and moisturise ritual. Or use it under makeup to prime, smooth skin and eliminate shine.
It erases the look of pores and imperfections similarly to the Stop Shining + by creating a layer between the skin and the foundation.
Available from Boots and selected pharmacies nationwide.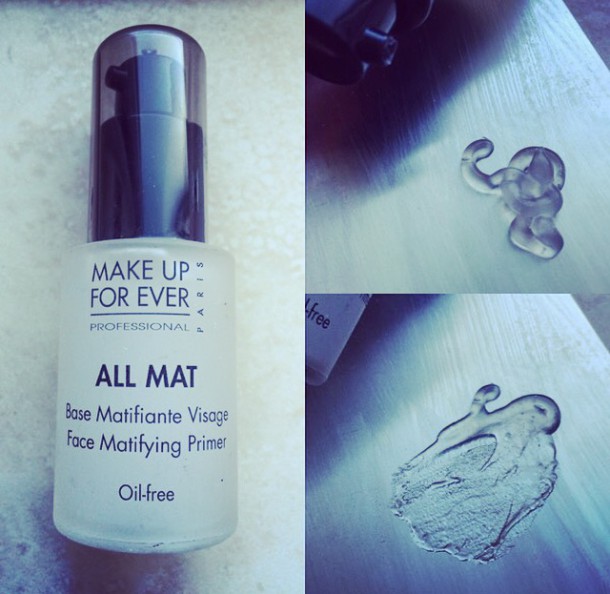 Make Up For Ever All Mat (€41)
Advertised
The All Mat Matifying Primer formula is an oil-free, powdered gel. It's designed to absorb the excess of sebum in the skin creating a soft, weightless layer between the skin and foundation ensuring a shine-free finish.
All Mat is available from Make Up For Ever for €41 and I know it's a bit of a splurge but it's a 30ml bottle and it dispenses in tiny amounts.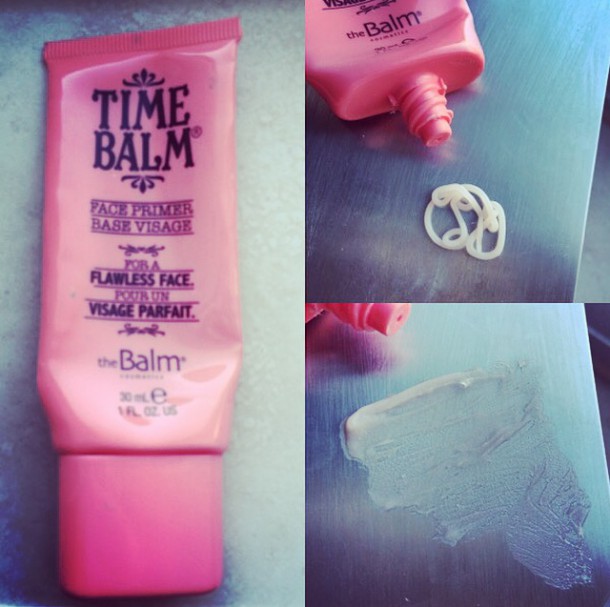 TimeBalm is packed with Vitamins A, C & E and similarly to Revlon Photoready Prime + Anti-Shine, this primer also designed to be worn alone for visibly softer skin.
TimeBalm too has a thick cake-like, powdered-gel formula that evens out skin-tone, minimises the appearance of fine lines and pores and creates a perfect layer between the skin and the foundation. TimeBalm can be found at Cloud10 Beauty.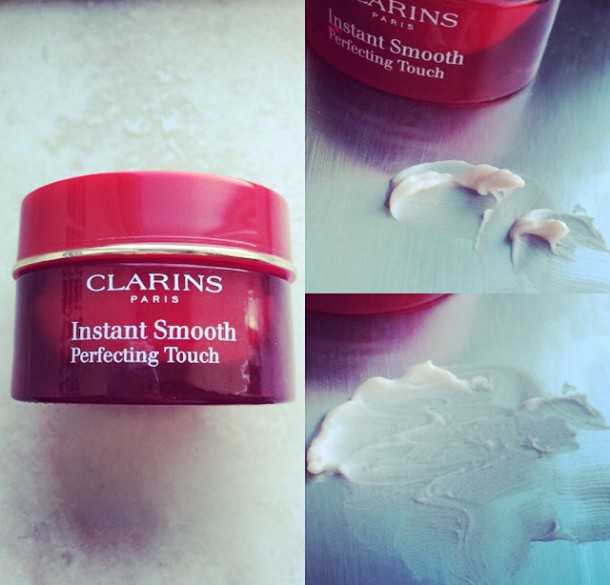 Clarins Instant Smooth Perfecting Touch (€28)
Instant Smooth Perfecting Touch is an invisible skin base that smoothes surface skin, minimises the appearance of wrinkles, fine lines and dilated pores. Its cake-like texture dries matte and leaves a shine-free veil over the skin guaranteeing a flawless complexion.
Find this at Debenhams. 
If you have oily skin, did you find this article helpful? Also, if you are using a primer that works for you that I haven't mentioned above, comment below - I love trying new products! Next up I will be suggesting the top 5 primers for dry skin types so be sure to stay tuned!