 Glowing, healthy skin is something we all strive for, but it's easier said than done.
Stress, late nights, early mornings, city living, lack of sun: it all adds up. Then, you find yourself looking in the mirror one day wondering where did those dark circles come from? Did I age over night?
Instead of rounding up a host of expensive creams that promise miracles, I thought I'd look at a skincare technique instead. This method is known to improve the complexion, refine pores, brighten skin texture and improve elasticity.
Facial massage first gained popularity in Japan and Korea where, as we know, women take their beauty regimes very seriously. Also, makeup artists Lisa Eldridge, Gucci Westman and Wendy Rowe all use facial massage as a key step in skin prep for models before they go out for runway shows, editorial shoots and beauty campaigns.
The main ideas behind facial massage are to stimulate the blood vessels and improve blood flow to the muscles, bringing more oxygen to the skin and helping with toxin drainage. We use our facial muscles for everything from smiling to eating to frowning, laughing and more. These repetitive muscle movements can cause them to get fatigued, so a massage essentially, wakes them up.
Advertised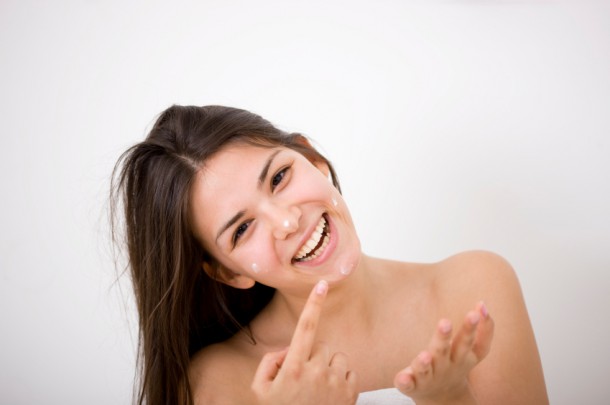 A quick Google search will prove there are plenty of techniques and routines for facial massage. (Lisa Eldridge has a great video on her website.) However, the fundamentals are always the same.  Choose a cream or serum that will help give a smoother massage rather than have you "rubbing" your skin. (I really love Kinvara Rose Hip serum €29.95.) Then work with the natural flow of the muscles, changing pressure where appropriate, i.e gentler around eyes, firmer on cheeks and chin. And my favourite, massage in sync with your pulse.
This last one might sound a little airy fairy but keeping in time with the slow, rhythmic beat of your pulse actually helps you to relax, be more thorough and enjoy a little bit of time out too. For a start, do an at-home facial massage every evening for 1 - 5 minutes (whatever your routine/time allows). But, to see real benefits, try to get a proper, longer version in 2 - 3 times a week.
Are you a fan of facial massage? Do you think it works? If you'd like a step-by-step in images or video, let us know.