 Christmas baubles you can use when the tree comes down
We all love a beautiful Christmas tree during the holidays. For some, the magic comes from the moment when you first turn on the twinkly lights, for others, it's the rustle of the ol' chintzy tinsel (that has somehow managed to last 25 years) and for the rest, it's the charm of handmade decorations.
Whatever way you like your tree, I think we can all agree it's always a comforting sight and one we miss come January. But, imagine if your decorations weren't just the normal kind. What if there was something gorgeous inside of them? Well, that's where a good beauty bauble comes into play and we've found five of the prettiest that we think would be welcome on any Christmas tree this December.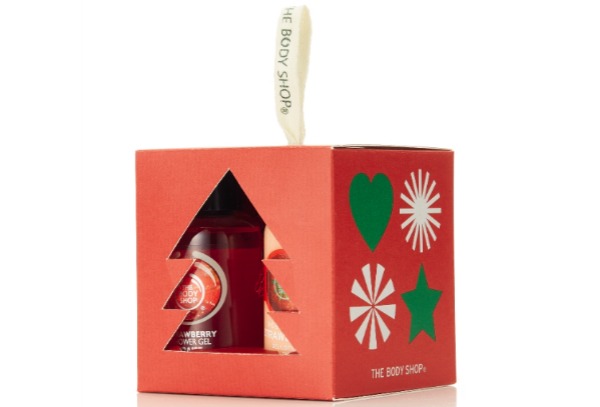 Strawberry Treats from The Body Shop €9.95
This cute little cube is filled with three bath and body treats from The Body Shop's strawberry collection making it ideal for anyone who likes fruity or sweet scents at bath time. Inside you'll find a mini shower gel, body pureé and a small red bath lily.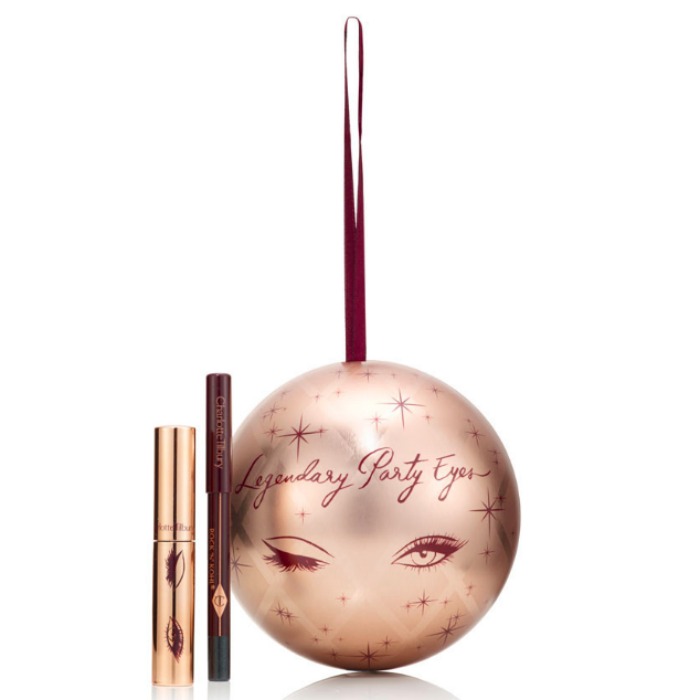 Advertised
Charlotte Tilbury Legendary Party Eyes Bauble €26
I can't think of a single glamour puss who wouldn't be delighted to see this hanging on their tree! The gorgeous sparkly bauble in Charlotte Tilbury's signature rose gold contains a mini Rock 'N' Kohl in Bedroom Black and a mini Legendary Mascara (both of which are firm favourites of the Beaut team).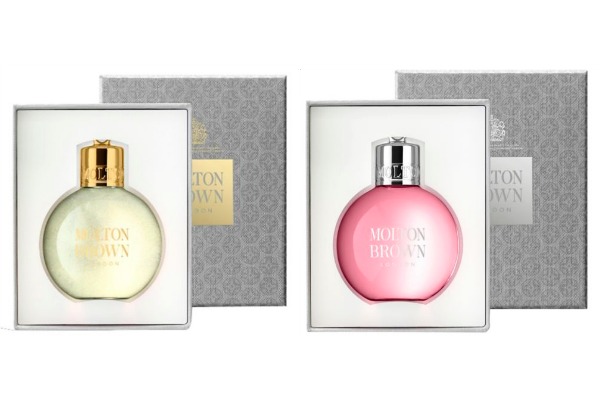 Molton Brown Festive Baubles €12 - €15
Whether you like your shower and bath gel to smell fresh, floral, fruity or spicy Molton Brown have you covered – and these baubles are so pretty! Our top picks would be the Delicious Rhubarb & Rose or Elderflower Festive Bauble.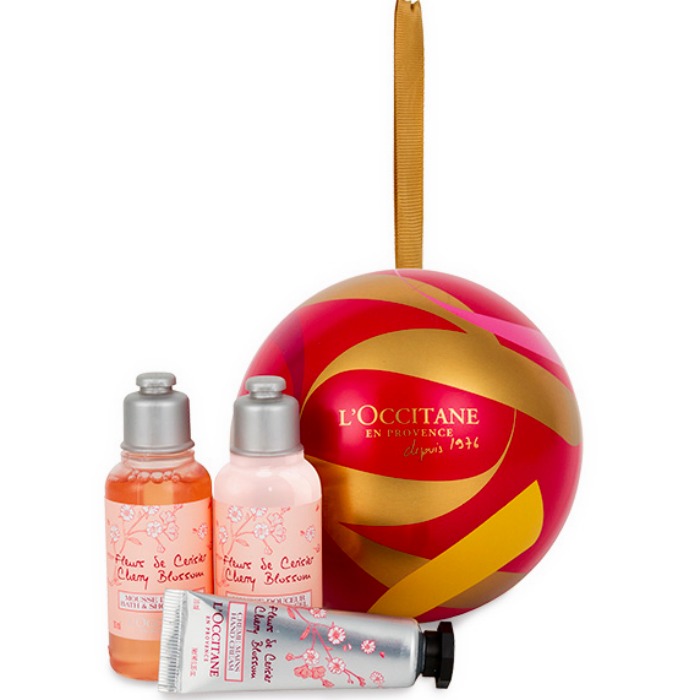 L'Occitane Cherry Blossom Festive Bauble €12
Advertised
We can get swept away with scents of cinnamon and spices during Christmas time, but once December is over they never seem the same, do they? This bauble is filled with Cherry Blossom products to see you through to spring and summer including a mini shower gel, body lotion and hand cream.
Will you be hoping to see one of these hanging on your tree this year?