 It's almost that time of year. You won't be able to move around O'Connell bridge at 3am for the number of muddy and discarded wellies (I said wellies) that are strewn about the place. There will be a rash of floral garlands on teenage heads (sometimes actually causing the aforementioned rash) and no short shorts will be safe from fake tan marks.
And with the celebs strutting their festival stuff at Coachella of late, we can have a look at the trends and accessories that I predict we'll all be wearing around fields in Ireland in the coming months.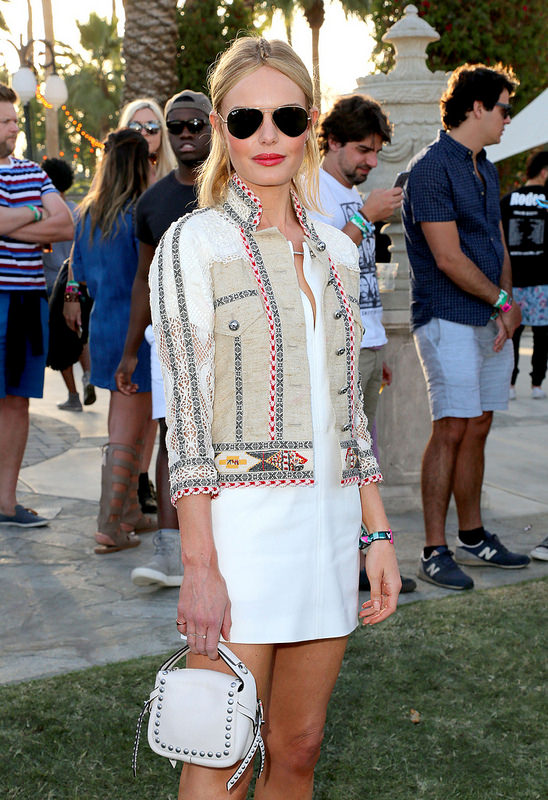 First up, Kate Bosworth is nailing two trends at once. Print is going to be everywhere this summer - whether you go full on Aztec or just give a nod to the trend with print overlay like Kate above, forget block colours and add some detail.
And I'm LOVING Anina Shaik's Camilla with Love dress in the gallery below.   
While the plait has long been a staple of festival hair, this year it's getting a stylish twist. For Kate's look below, take two small sections from either side of the face, pull them upward and plait with a section from your centre parting to create the perfect hairstyle for keeping you cool as you dance up a storm.
Advertised
And we've heaps more plait-spiration here.                                                                                                                                                                                                                                                                                                                                                                                                                                                                                                                                                                                                                                                                                                                                                       
Metallic Temporary Tattoos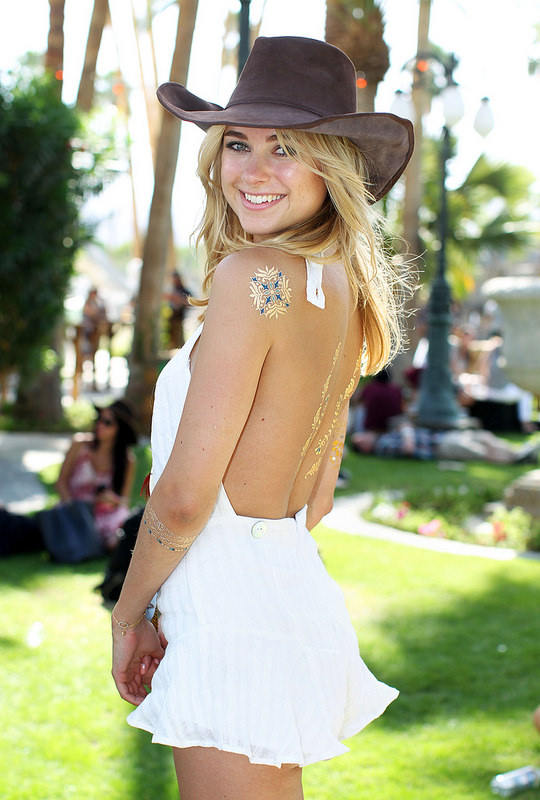 These metallic tattoos have been creeping onto our radar since last summer but this summer they are going to take over a festival tent near you.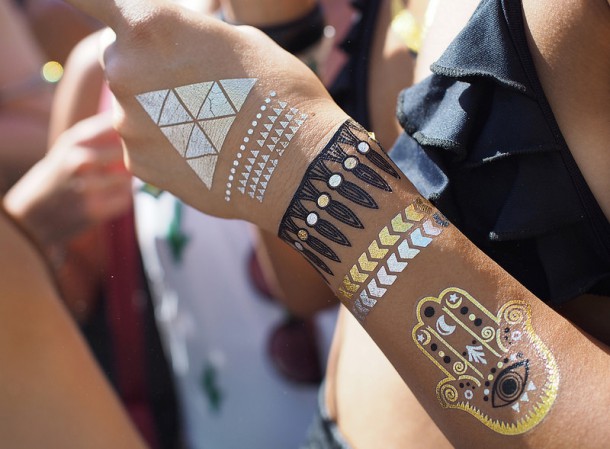 They are the perfect contrast to sun-kissed skin and can make you feel like a boho beauty in a jiffy. Layer them up like Kimberly Garner, safe in the knowledge that Mammy won't have a fit because you can wash 'em off before you get home. 
Now if you'll excuse me I've some baby wipes to stock pile.
Advertised
Are you planning your festival fare already? Which festivals are you looking forward to and did anyone seen my floral wellies that I left on d'Olier Street circa 2010?