 We see thick, fabulous hair on Instagram all day, every day and while most of it is extensions, backcombing and good camera angles, those of us who have to battle fine, limp hair can't help but be a bit envious.
Why can't we have the luscious locks everyone else seems to have?
Here are some tips to help you make the most of your hair type without having to resort to extensions (if you don't want to).
1. Change your do
Most of us want long mermaid hair that can cover our chest while we're standing up straight (isn't that everyone's dream?). But it doesn't work for everyone. If your hair is on the thinner side, try a shorter style like a graduated lob or pixie cut.  It really makes it look and feel fuller.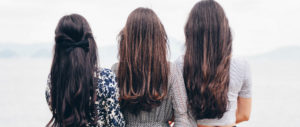 Advertised
2. Be careful with conditioner
Conditioner is essential for healthy, shiny hair but fine hair is easily weighed down by too much product. Instead, use a lightweight conditioner and avoid the roots as fine hair is often more prone to greasiness (we really can't win).
3. Try a super high ponytail
A sky-high pony is a great way to add the illusion of volume to your hair. Slightly backcomb the roots to give them a lift and use an extra hair tie or bobby pins under the ponytail to keep it propped up. Nobody will even know you are faking it.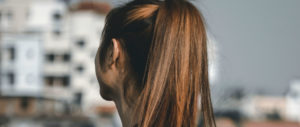 Advertised
4. Try french braids
French braids are so versatile and suit any hair type. You can make them tight and sleek or mess them up to create a fuller, more luscious look. As an added bonus, you can wear them to bed and wake up with an instant, full beachy wave; perfect for busy mornings.