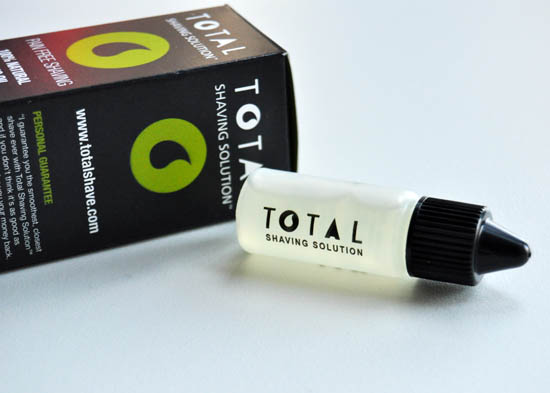 Go on - admit it. You're thinking of doing a bit of slashing and burning on the yeti-like growth south of your knees, aren't you? And hey, if we get another couple of nice weekends some of us might head north too, wha?
Since it's deforestation season it's timely that a sample of Total Shaving Solution popped through my letterbox last week. This has passed my beauty radar a time or three, caused a small, disinterested burp-like blip - it's hard to get me going about hair-removal at the best of times unless it's to rant - but I've never paid it much mind.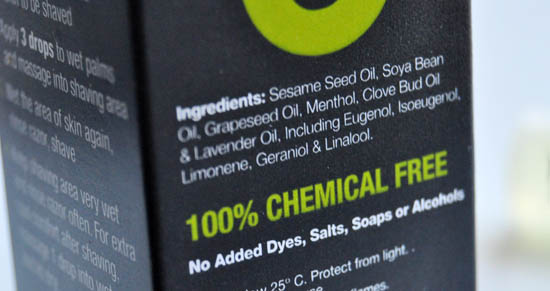 You know the score - it's an oil you use to shave with, heavily pitched towards the male end of the market. A 100% natural product, it contains oils like lavender, sesame seed, soya bean, grape, menthol and clove. The latter is what is strongly smells of by the way, so avoid if clove rock gives you horrid childhood associations. The idea is that it gives better glide to a shave, cutting down on friction and nicks and cuts.  It's 100% Irish too, which is always a bonus and you use very little each time so it's cost-effective.
Advertised
But my query is this: it as good on hairy legs as it is on hairy faces? This time around it's piqued my interest so I'll be giving it a go - and lord knows, it'll be some task. The Amazon region is strong on my calves right now. Strong, I tell you. Woody and firmly rooted. Probably possessed of its own micro-system of complex flora and fauna too.
Have any of you lot tried it? Any cop? Leave us a comment, and as always, let us know.
Total Shaving Solution costs €20 for two 25ml bottles and can be found in pharmacies and department stores nationwide