 Ooh, looks like Twenty Thirteen will be a good 'un, beauty-stylee! We've been gazing into our crystal balls and predict lots of fabulous new innovations and trends are coming our way. The biggest trend this year is one we can all get behind: self expression rules and we'll be having plenty of fun experimenting with new textures, tools, colours and techniques. Yay! So what else do we predict for this shiny new year?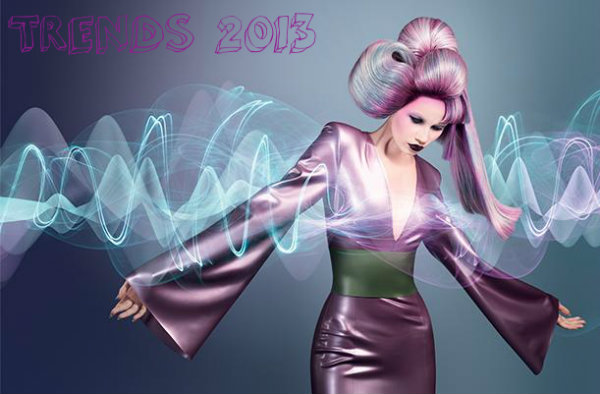 Pic courtesy of Wella Professional
HAIR
In line with that spirit of fun and experimentation, we'll be avoiding anything that takes itself too seriously or appears too 'done'.  Playful, unexpected colour will continue to be huge- think rinsed out watercolour pastels through sections or the ends of hair - and we'll be trying it at home, instead of shelling out in the hairdresser's chair. The more brave among us won't stop there, either - we reckon DIY fringes, trims, undercuts and more will be on the rise!
Texture will be massive - we've been loving the matte, undone, beachy effect achieved with hair powders and salt sprays. This year, if the catwalks are anything to go by, we'll see a mixture of textures in the one look: sleek and shiny on top, mixed with grungy matte ends.
Lots of Asian influences are also headed our way - twisted knots and braids will be big, accessorised with eastern style pins, flowers and headpieces. Wella Professional's Global Creative Director, Eugene Souleimon, dubbed this trend Fusion - that pic above is "a modern interpretation of a geisha with an almost laser-cut, bi-layered fringe and an asymmetric shape; whilst the style is very Haute Couture with classic dressing, the colour represents "out-there" creativity."
Oh - and undone 90s waves aren't going anywhere, either - good news for those of us who favour the less-is-more approach to our gruaig!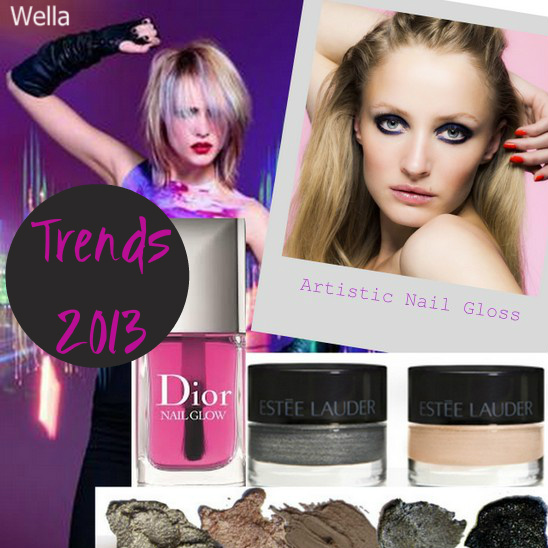 Advertised
MAKE UP
Different textures and techniques will be key this year to keeping things modern and fresh - we'll be experimenting and playing up bone structure with creams, glosses and pearlescent finishes. Everyone and their granny will be bringing out cream shadows and we can expect highlighting and contouring products to get more sophisticated and easier to use, too.
The ultimate aim is a sculpted, healthy and radiant finish - we'll all want skin that looks natural, but glowing and perfected - and brands will be keen to oblige with a greater offering of base products. The good news is that mass market and budget brands will continue to excel here and give some higher end lines a run for their money.
The East Meets West trend carries through to make up too with the modern geisha look. Think a nude face with one pop of colour - either eyes, lips or cheeks, as blush takes equal billing this year after a few seasons waiting in the wings!
Brows and lashes will just get bigger and bigger and while we'll be experimenting with colour - think pinks, blues and greens - 90s browns and taupes will be every bit as popular as they were last year. For eyes, metallics will be huge,  while reds and pinks go head-to-head for lips.
NAILS
Our love affair with two and three week manicures will continue unabated with more brands getting in on the action - Artistic Nail Gloss opened last year in Harvey Nicks and is giving Shellac a real run for its money. More of us will be DIY-ing it at home, too. We'll still love nail art, wraps, glitters and crazy colours but we'll also see a move towards a more natural, pared back look. Blushing nails - fresh, shiny, healthy looking and naturally pink - will be a major trend ( a la the Dior product we showed you here).
What do you reckon - any future trends we're missing here that you expect to see next year? What are you looking forward to and what can you do without? Tell us in the comments - ah g'wan!
Advertised