 We couldn't resist drawing your attention to the Oscars red carpet just one more time. We're not even spying on A-listers this time, our eye is on an actress who isn't a superstar yet (ok, it's on her and Cate Blanchett. And Lupita.)
Joanna Newson graced the red carpet with her hubby Andy Sandberg, who's best known for his Saturday Night Live shenanigans and for starring in funny show Brooklyn Nine Nine. We most recently caught Joanna in recent film release Inherent Vice.
So now you know who she is let's move on to the matter at hand. Turquoise.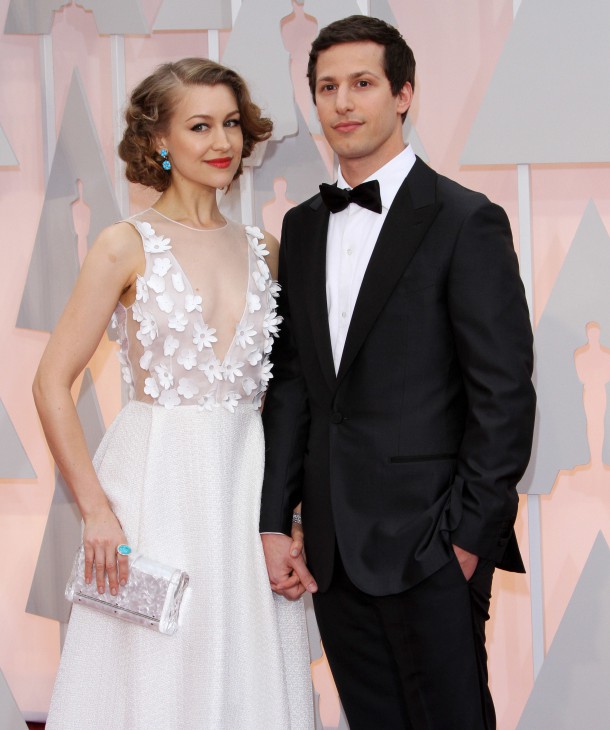 Joanna's earrings and ring are the smallest elements of her ensemble but boy do they pop! She is a vision in spring. Everything about her look is exquisite, from the flower detail, the matching clutch, the hair 'do' and her lovely, soft makeup.
However, it could look a bit underwhelming if it wasn't for the jewels. We really, really like this look! The combination of relaxed old school Hollywood hair and makeup and fresh, modern gown is spot on. Those coral coloured lips are bang on trend for Spring Summer '15 too. Did someone say Spring Wedding? 
Advertised
Once the weather stops acting up and mucky puddles dry up we will be digging out the whites and gathering bits and pieces of turquoise delights to complement. There's good news if you don't like / are too darn messy to wear white. Enter Cate Blanchett!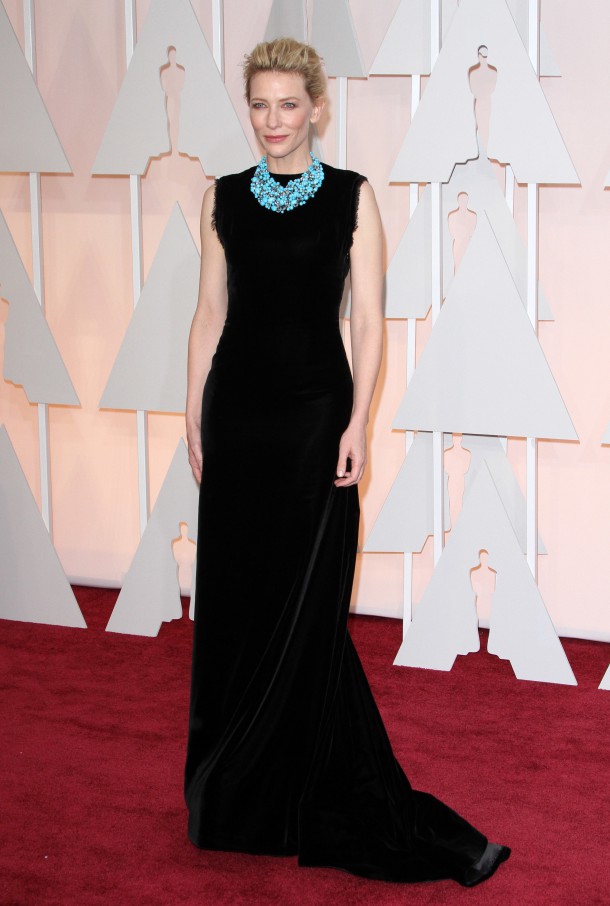 Some crazies dismissed Cate's Margiela by John Galliano dress as being boring but it was anything but. Yes, it was simple but if you look at the subtle details it was simply gorgeous. The show-stopping turquoise neck-piece makes it though! How stunning is it against that black? Her peachy complexion and lovely, casual hair style set it off perfectly. 
Of course trend setter Lupita Nyongo wore a stunning turquoise dress to last year's SAG awards. Does this mean we will all be lusting after silver eye-shadow this time next year? We think not - because we want to be wearing some right now! Also, that beading. Sigh.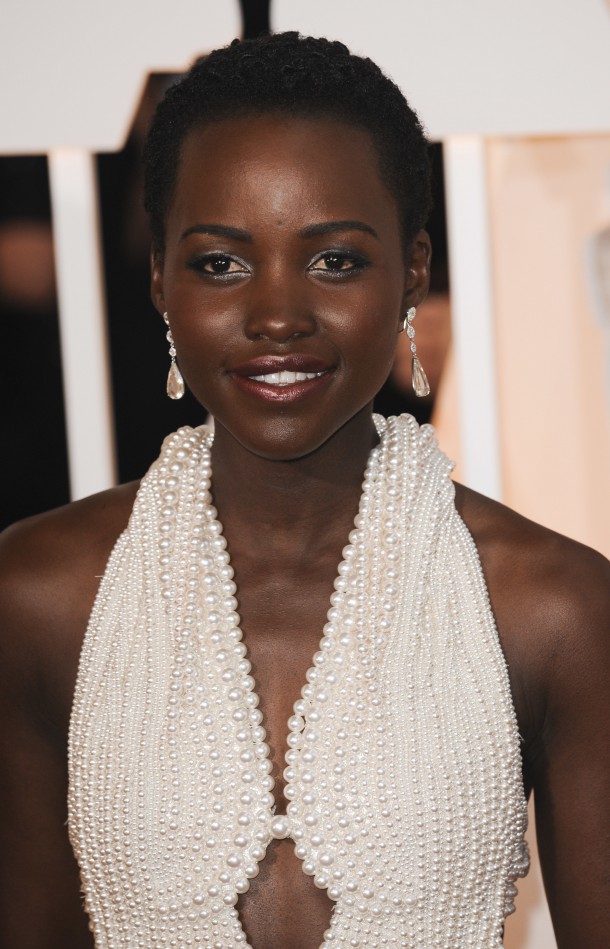 Are you loving this colour as much as we are or have we got spring brain? What beauty trends are you embracing for SS15? 
Advertised