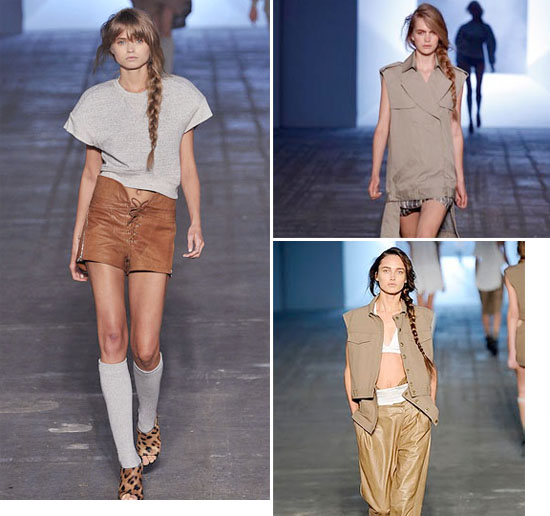 When Alexander Wang sent his models down the catwalk looking uber hot this Spring the fashion world went mental.
Not just for the clothes, which were pretty great it must be said, but for the hair. All the models had long long long messy side plaits which looked effortlessly stylish and downright cool in a "who me? I didn't bother to do anything with my hair" sort of way.
With summer coming and warmer weather (well we can only hope eh?) hairstyles natually become more relaxed. The backcombing and high maintenance styles of Winter won't go away, but softer, easier styles always shine in summer.
The celebs have taken to plaits like you wouldn't believe and everyone from Sienna Miller, Nicole Richie, Fern Cotton and those weird looking Olsen twins have been braiding up a storm for ages.
Advertised
So how to get the Wang look for yourself?
Rough dry your hair with a volumising product, or mousse. You want to achieve texture and body.
Backcomb slightly for more volume and don't worry if it doesn't look perfectly smooth when you've finished.
Use hairspray to give yourself more grip so that the hair doesn't 'slip' when you plait it.
Sweep it over to the side and start the plait quite low down. If you want to add a couple of extensions here to get more length you'll definitely add more va va voom to the look.
Pull out bits and don't worry if uneven layers are sticking out of the plait. You're going for disheveled so it's better if they do.
Even if your hair is much shorter that the Wang models this look will work.
What do you reckon, will you be giving it a go?