 Because nights out still happen in the height of summer, we have put an unusual makeup combination together and it worked.
Glam makeup gets a bad rap in summer. We're all supposed to be fresh-faced and fancy-free, but sometimes - for festivals, weddings and nights out in general - we just want to get our glam on. Since there's that long stretch in the evening, we've had loads of time to experiment with shades and colour. We came up with this all-season look and had to share.
Would you ever think of wearing purple, orange, gold and red together? Surprisingly, this colour combination works and doesn't look crazy. Love Islanders would be all over it.
This look came together as I played with different products and textures. I used blusher on the eyes and created a gold flash on the eyelids with a liquid eyeshadow. I love to mix it up with colours and textures and use products intended for one thing for something different.
The skin
You will need a beautiful base. A perfect base is the foundation of all good makeup looks. I like to apply my base first so I can see the full look developing. However, if you think you will make a mess, you can always do your eyes first and clean up before foundation. My advice is to get comfy and organise all your bits and pieces before you start. Start off with a big fuzzy pink headband to hold your hair back. Mine is from Penneys.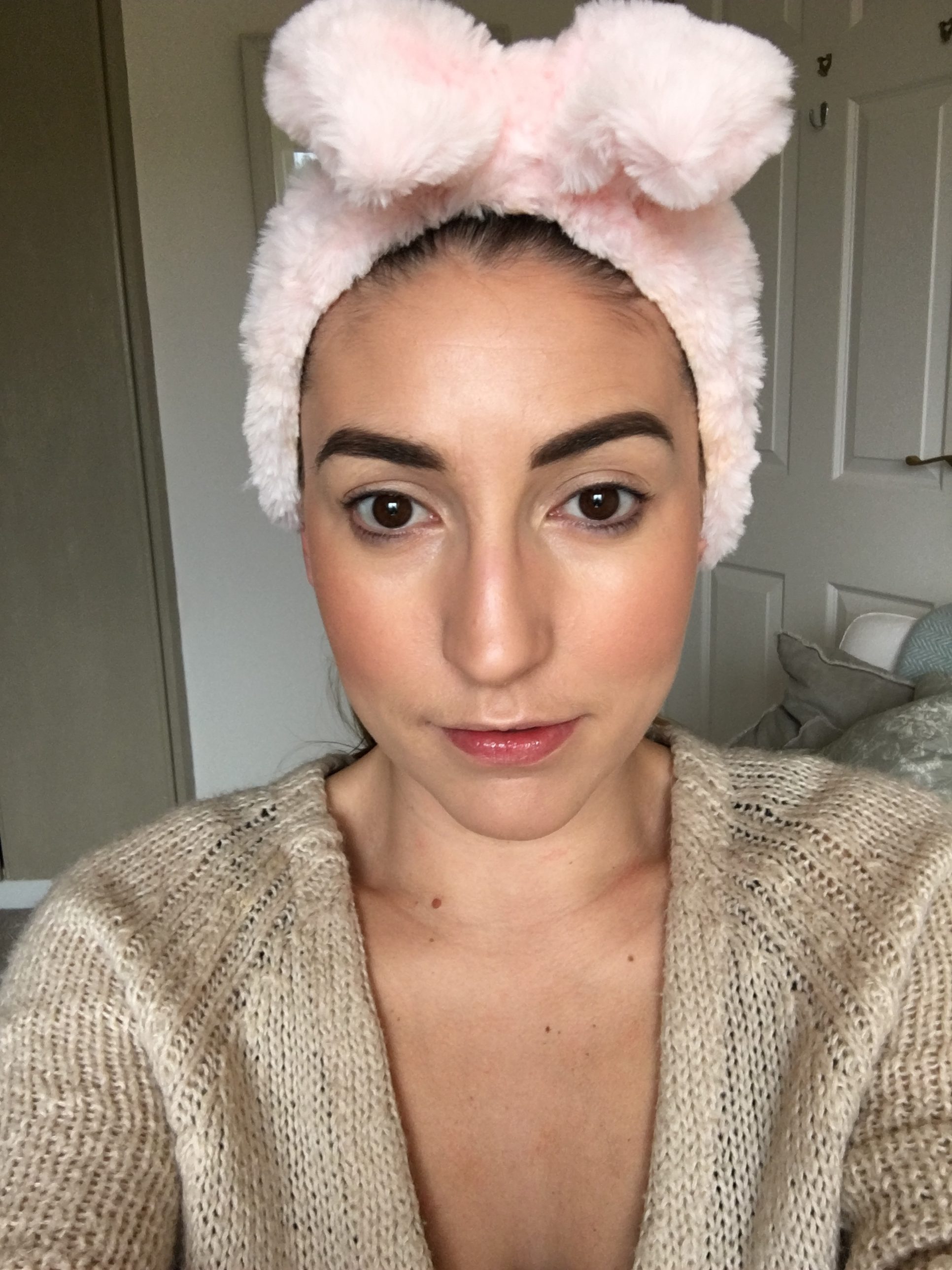 The eyes
Advertised
I mixed The Balm's Instain blusher in shades Houndstooth and Swiss Dot to create an orange tone in the crease. This looks really bright going on but becomes a transition colour as the makeup develops. I then used shades Friendly and Fine from the Balm Nude Dude palette at the outer corners of the eyelids and through the socket. You can wrap this dark colour underneath your eye too. I applied it in the waterline as eyeliner and under the lashline.
I used the Sleek i-Art liquid eyeshadow in shade Luminism to give a metallic finish to the eyelid. I applied this carefully just as high as the crease. Bring it right to the inner corner and about three-quarters of the way across the lid. If you don't have a liquid gold, use concealer under a gold eyeshadow to make it pop.
To finish the eye look I used the Balm Bonnie Loumanizer to highlight the inner corner and below the brow bone. Then add liquid or gel liner in black to frame the eyeshadow.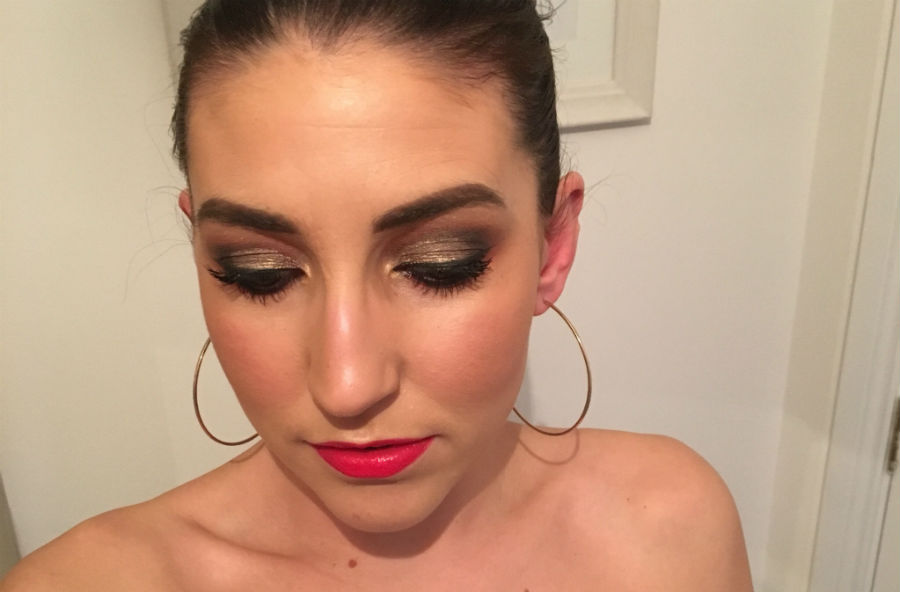 Products used
Advertised
Would you give this makeup look a try or will you stick with more neutral colours?