 Does your mascara give you irritated, watery eyes? You might need a mascara for sensitive eyes.
Mascara is just one of those things that will drive some people's eyes crazy. It is liquid and it sits on your lashes from root to tip so it's bound to get into your eyeballs a little. If you have sensitive eyes it can really bother you and you end up looking like a tired panda bear. A mascara for sensitive eyes is a must and we want to tell you about two we came across recently. But more about that later.
As a makeup artist, I hear all too often 'I can't wear mascara because my eyes are too sensitive', especially from mothers of the brides. Contact lens wearers often have the fear of mascara, too. Just a tip of a mascara bristle against a contact lens can bring on an onslaught of eye watering and stinging.
First of all, can we just say it is so important to bin your mascara every 3 months? It is a liquid and that wand can pick up eye-gunk and bits of bacteria (we want this to sound gross to scare you) from your lashes and they go straight back in the tube and live there. Disgusting, right? So if your eyes have suddenly become sensitive to your mascara, please bin the old one first and foremost!
There are a few things to consider when choosing mascara for sensitive eyes. Waterproof is not a great idea. Even though your eyes may be watery, you will have to scrub them hard or use an oil based makeup remover to get it off which could further irritate your eyes. Secondly, choose a light mascara, something that doesn't go on heavy or clumpy. It might seem obvious but putting a thick heavy product on is more likely to irritate those eyeballs, so choose a light formula. Finally, pick one with nourishing ingredients that will be hydrating and stay flexible on your lashes. Look for mineral mascaras or ingredients like Vitamin E and Aloe Vera. You don't want it to go hard and flakey while you wear it.
If you are still in doubt, try one of these two mascaras. They both come from skincare-makeup brands, i.e. makeup ranges that specialise in skincare. Just use the mascara at the tips of your lashes for the first couple of wears. This will lengthen your lashes and add a little extra definition to frame your eyes. Here are two of our favourite nourishing mascaras for sensitive eyes for you to try.
Advertised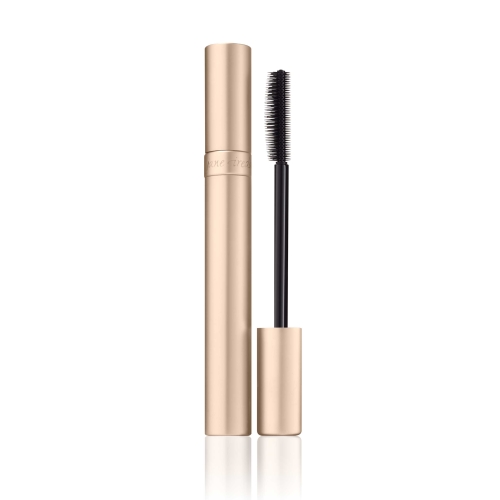 This mascara has a blend of seaweed lipids and wheat protein to strengthen the lashes, and panthenol to condition them. This has been tested for sensitive eyes and is free of lacquers, shellac, and petroleum-based ingredients.

Dr Hauschka Defining Mascara €24.95
Advertised
Dr Hauschka has formulated this mascara with mineral pigments and medicinal ingredients like eyebright, black tea and neem to soothe sensitive eyes.