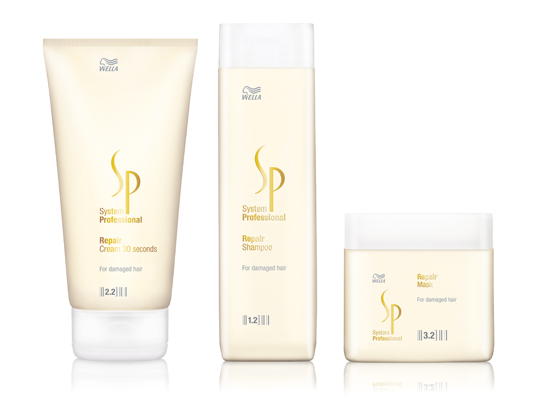 Now I know this post has a bit of a spiritual tone - what with its talk of angels, god, miracles and such like, but just bear with me.
Some of you may remember that a while ago I had a bit of a disaster with Neem Oil.
Well Wella read the post and reckoned they had something that might help me in my hour of need. Like hair care angels from above (or Santa depending on your beliefs) they sent me some of their Repair Range  to try.
They say: repairs your hair up to 100% after one application.
Advertised
"This is a tough order guys" I thought. But by jaysus it helped mightily. The shampoo, €16.99, and mask, €18.99, from the Repair range are rich, creamy and intensely moisturising - exactly and I mean exactly what frazzled locks need.  Lynnie tried the 30 Second Repair Cream - another product from the Repair Range - and she also fell hook line and sinker for it.
While I don't think it repaired my hair 100% , I do think in fairness that only God could do that. But to be honest I think God  may be too busy dealing with wars and famines and disease to bother himself with my haircare concerns.
So if you're not hoping for a miracle, just needing a flippin good repair product give this mask a try.