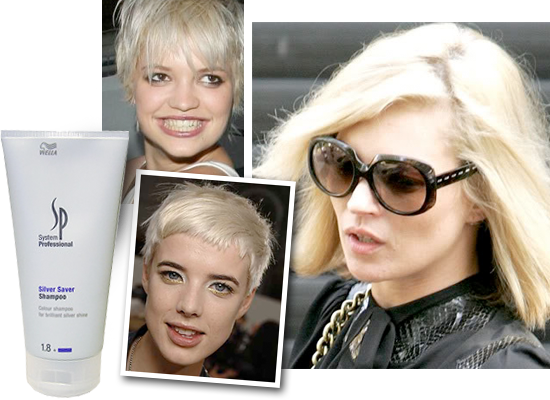 On going from redhead to a scalp full of highlights by way of brunette recently, I discovered that in an en suite packed to the gills with colored haircare products, I had nary a shampoo to cater specifically to my newly blondified locks. With the threat of brassiness looming large for the first time in yonks, I wanted a once-a-week shampoo that would head off that potential problem at the pass.
Wella Silver Saver shampoo 1.8, from their System Professional range, promised me that it would do just that. A superbly cool vibrant purple colour, this stuff is formulated to neutralise unwanted yellow or brassy tones and brighten grey and coloured or highlighted blonde hair. But does it work?
Well, it gently cleansed without irritating my inclined-to-be-sensitive scalp, left my hair silky, smooth, shiny, and free from flyaways without weighing it down, and yep, it definitely did leave me with especially brilliant-looking blonde bits. Well pleased.
Advertised
A word of warning from one of the girls in the hairdresser where I bought it, though: don't leave this stuff on your hair for too long or you'll end up with a violet tinge to your gruaig.
This isn't something I road-tested myself - one extreme adventure in hair colour a week is enough, thanks - so we'll just have to take her word for it...