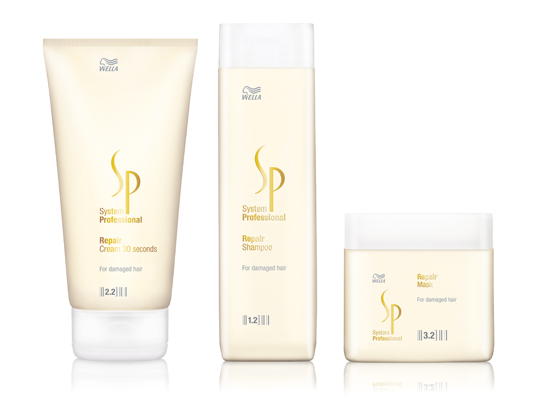 The little sister has been raving pretty much non-stop about some "you only have to leave it in for half a minute" conditioner yoke lately. Of course, she could never remember what it was actually called when I was talking to her, but sure that's only a minor detail.
Having tried a rake of other rehydrating treatments to little avail, she reckons that this magic but seemingly unnamable stuff is basically the only thing keeping her (crazily) over-processed hair from breaking into a million tiny fractured pieces.
So she did an excited little jig when she saw my new tube of Wella's System Professional 30 Second Repair Cream, €14.50 for 150ml, pointing and shrieking "That's it, that's it!" Part of a suite of products designed to repair dry and damaged hair, this is an intensive but fast acting conditioner that does exactly what it says on the tin - no hanging around waiting for seven minutes for your treatment to work with this stuff!
Advertised
There's also a gentle shampoo (€16.99 for 250ml) and treatment mask (€18.99 for 200ml) in the range, all of which are formulated with hydrolysed keratin. That's the type of protein that your hair's actually made up of - remember Kirstie's recent post? - and the keratin in these products penetrates the hair shaft to repair from within while also filling in any damage to the outside of the hair and protecting it from future trauma.
My hair, which had been decidedly lacking on the elasticity front, looks like it's been shot through with Lycra after a couple of uses of SP Repair. And while recently my hair had been so wildly static-y that I was starting to look like I was playing with those Van De Graaff generator balls in my spare time, that problem has now disappeared.
Needless to say, I'll be keeping the whole lot well out of reach of the sister's grubby little paws...