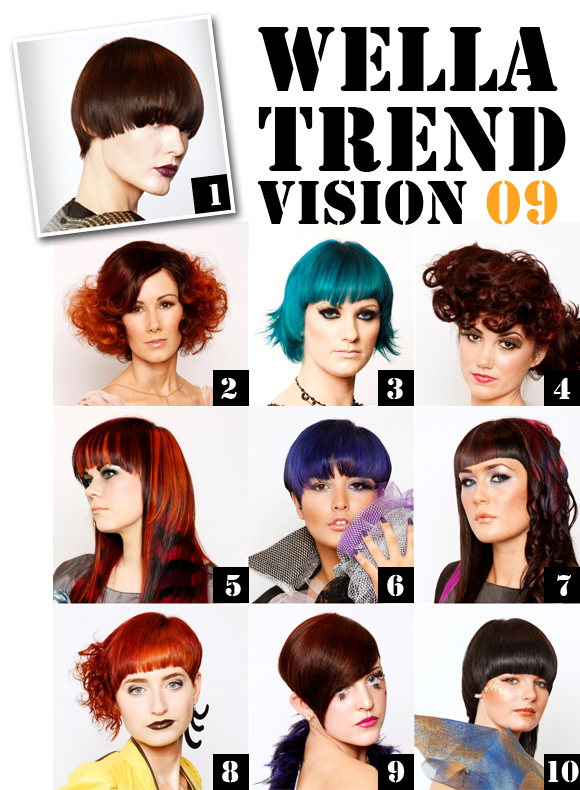 Wella Trend Vision is upcoming on the 5th of October and oh boy but do I love me a hairdressing competition. Always OTT (as they should be - who'd fancy judging someone's perming skills, eh?), getting a room full of competitive hairdressers together means the air sparks with more than mere static, so it should be a good night out. 26 Irish salons are represented across colour and young talent categories, and we got a few preview pix of ten of the finalists.
Competition hairstyles are couture creations: you might not want to rock any of these looks yourself, but they've been designed by their creators to showcase their creative, cutting and colour abilities.
My money's on the Zoo offering at number one. This is Shay Dempsey's salon and he spends a lot of cash supporting his staff in their endeavours and it shows - hair comps are expensive for salons to enter (Trend Vision allocates a significant proportion of points to overall presentation which includes clothes) and the ones that have the bux tend to do well. I also really like the offering from Edge Creative at number two - it's pretty, beautifully coloured and really wearable.
Advertised
Cast your votes on the looks you like in the (multichoice) poll!
[polldaddy poll="2051542"]
Photo credits: Kieran Harnett