 Dove have a knack of producing marketing material that resonates with people. Last year, their 'Dove Real Beauty Sketches' campaign had over 65 million views on You Tube. And they seem to have done it again with their latest 'Choose Beautiful' campaign.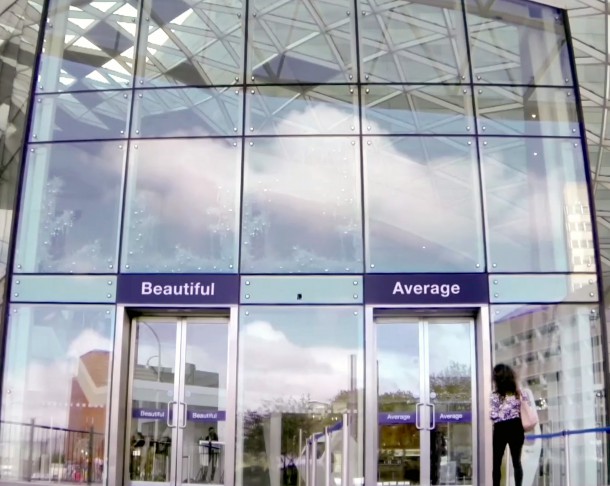 The 'Choose Beautiful' video was filmed in various locations across London, Delhi, San Francisco, Shanghai and Sao Paolo. And the premise was simple - it invited women to walk through a door labelled 'average' or through another door labelled 'beautiful'.
The results don't come as a huge surprise; most of the women opted for the 'average' door. But there were some reactions that really caught our attention - one woman felt that beautiful was 'out of reach', while in another shot a mother leads her daughter toward the 'beautiful' door. Mama knows best.
Advertised
You can take a look at the video above and let us know your thoughts. And which door would you choose?