 Looking out the window today, I feel like we are stuck in an endless winter, with all my hopes of the spring lost with all my endless hair ties somewhere in the bottom of my bag. After getting absolutely soaked to the bone on my lunch break - and I mean hair-ringing wet - it occurred to me I have no hair dryer, so for the rest of the day, my hair will most probably look like a bird's nest as it is in dire need of a deep condition.
Luckily for you, this has inspired me to share with you what to do to get your hair into perfect condition.
Eight years ago I was working on a photo shoot for the cover of Life Magazine, and on it, I was introduced to an amazing and wonderful hair artist. I don't think I'll ever meet another person as talented who speaks about and treats hair the way she did. Her knowledge, passion and ability were endless. But that is a whole other story for another day.
I bring her up because I wanted to share some hair tips - and having worked with Jane for six years, my hair knowledge comes mainly from her. I'm a 'give credit where credit is due' type of person.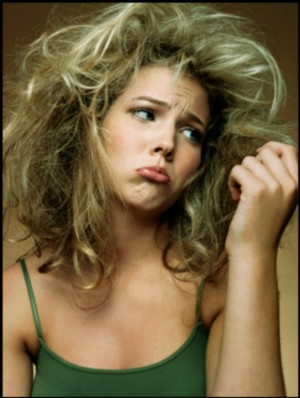 If your hair is over-processed or straw like, get your pens and papers at the ready, because I am going to give you some great hair care tips on getting it back to feeling like silk.
Your shampoo is probably more important than your in-shower conditioner. Choose it wisely, but most of all make sure there is no Sodium Lauryl Sulfate/Sodium Laureth Sulfate (SLS), this is a surfactant found in many cleaning products used to strip oil.
As with skin, there are both good and bad oils in your hair; you need to keep some form of hydration in the hair, or your scalp will produce more oil as it thinks your hair needs it. This leads to greasy roots more often, so you have to wash your hair more often (and therefore make the cosmetic companies more money). Train yourself to only wash your hair every third day.
Conditioner will only be absorbed into your hair when the hair is warm. Again, like the skin's pores, the hair has cuticles which only open when the hair is warm, so the conditioner you use after shampooing is most probably not doing your hair any long term good.
Your best bet with damaged hair is investing in a great hair treatment made specifically for your needs, whether it's dry and coarse, dry and fine, etc. After shampooing, apply it to your hair and either run a hairdryer over it for ten minutes or heat up a damp towel and wrap your hair in it. After ten minutes the product can be rinsed out and dried as normal.
Advertised
Exfoliate. Again I'm comparing hair to skin, and we all know skin has to be exfoliated. When we use a lot of hair care products, dyes, shampoos, etc. they can leave a residue which builds up in the hair over time, and it's important to exfoliate these out of your hair.
My recommendation is Kevin Muphy's Maxi Wash, a deep cleansing shampoo. Make sure you use it properly as it is self-lathering and needs to be used in one direction. But the difference it will make is huge.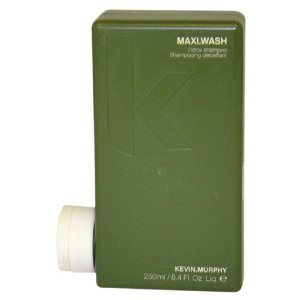 Be extremely gentle with your hair when it is wet. When wet, hair is a lot more delicate and more likely to break. So, when you wash it don't vigorously rub it with a towel, and when you are brushing it start at the ends and work your way up. Don't pull it or brush from the root.
Invest in a silk pillow. It will be the best thing you ever do. Your hair will be in a lot better condition, and I promise you won't wake up with bed head.
Limit your use of heated tools. I know in this country it's difficult; if we don't we would all be going to bed with wet hair or going out in the cold with wet hair, and we were all raised to know that if we ever did such a thing we would just end up sick!
Advertised
I guarantee, by applying these steps to your hair care regime, you will have the happy, healthy and bouncy hair you have been searching for.
Try it at home, and let me know how you get on.