 I'm forever trying new hair shampoos and "systems" to give my hair more volume. It's not that I have really thin hair; in fact, I have quite a lot of hair, but the hair I have is fine.  And with that, I find that product builds up very fast and makes it greasy and lifeless.
Finding that perfect product to suit your hair can be extremely difficult and quite the game of trial or error. Until now.
I trialled Pureology's new Fullfyl Haircare System that supposed to be specifically designed to give density and texture to the hair.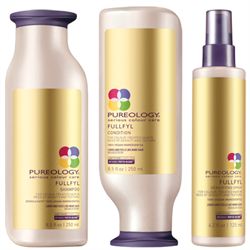 This new hair care system is said to treat each and every hair strand to create full-bodied texture that looks and feels like more hair while also protecting hair colour radiance.
It's a three part system which includes shampoo (€18), conditioner (€18) and a densifying spray (€25).
Advertised
But does it do exactly what it says on the tin?
The sulfate free shampoo most definitely left my hair squeaky clean, I had little or no use for two washes. The conditioner was next which you apply and leave in for 1-2  minutes.
After I towel dried my hair, I applied the densifying spray which penetrates the hair and then 'crystallizes' to thicken and reinforce each strand. With this product, I felt my hair was quite sticky and as I was drying it, it was hard to get  the brush to go through it. But after I had smoothed it out a couple of times it was soft and held the bounce.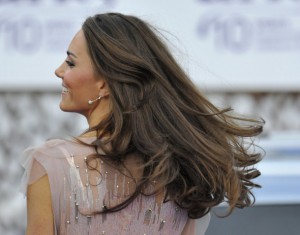 What I like most about this particular brand is that it not only smells wonderful but that its 100% vegan and organic. It also has UVA and UVB filters to defend hair against damaging properties.
This is the second time I have tried the Purology range and it hasn't let me down yet. If you haven't already tried it you're missing out.
Advertised
What extremes have you gone to get volume in your hair?