 You wear it every day... but are you wearing it properly? The Skin Nerd, Jennifer Rock, explains the real rules for wearing sunscreen.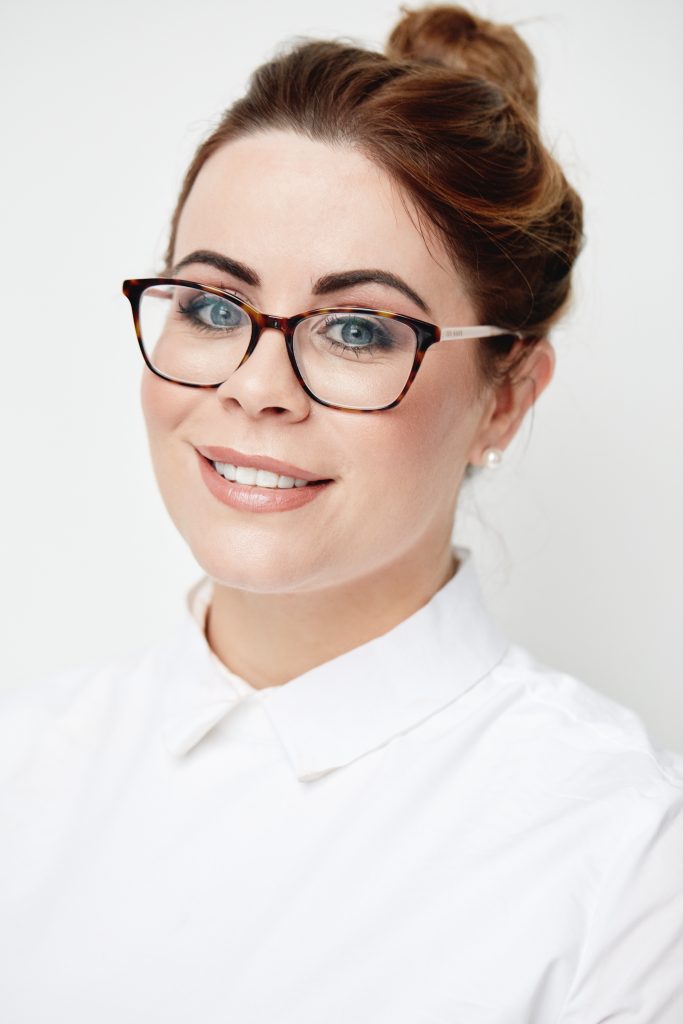 I love to believe that we will start seeing more of the sun in the next while. I'm sure we all do. But, there is a downside to seeing the sun out properly. If you've followed me for a while I'm sure you already know what it is - it's UVB exposure.
UVA rays are the rays that can catch you whenever, through clouds and through windows, and although they can cause skin cancer, they are known for being the 'ageing rays'. UVB rays are the type that cause sunburn and are strongly associated with skin cancer.
In my nerdie opinion, you definitely need to be protected from at least UVA rays all year round. UVA rays are longer in length and thus penetrate the skin deeper. They make up most of the UV radiation that manages to make it all the way here to earth and we are susceptible to UVA damage all year round.
When we come into the summer months, we cannot forget the utmost importance of UVB protection. It is said that we are exposed to UVB rays in Ireland from April through to September, hence why I'd usually recommend a broad spectrum SPF (aka one that protects from both UVA and UVB rays) to cover all bases throughout the year.
People are starting to wear SPF on a daily basis. How and ever, the number of protection on the bottle, your SPF 15, 30, 50, only counts if you are using the SPF the way it is supposed to be used.
Here are the reasons that many people are sun protecting wrong.
You're not wearing enough sunscreen
People ALWAYS ask me why I say that the SPF in makeup or moisturisers isn't enough. One reason: we simply do not apply enough foundation or moisturiser for it to be as effective as it states. The Irish Cancer Society recommends a teaspoon of sunscreen to cover the face, neck and ears (and a teaspoon for both arms, each leg and your front and back respectively). The vast majority of people do not use that much foundation or moisturiser so it just doesn't count.
Using less than a teaspoon and not applying sunscreen evenly means that you are not protected to the factor stated on the bottle… uh, oh.
I find that to apply makeup over this much sunscreen you need to allow it sufficient time to dry on properly and then apply your makeup gently so as not to cause the SPF to pill (meaning roll off your skin in little balls).
You're mixing it in with something else
Many SPFs can have a bit of a sticky, tacky, oily texture and people don't like this - I hear that enough. In a desperate attempt to sun protect themselves, people mix it with their facial oil, moisturiser, serums and creams to get a texture that they can bear. This reduces the SPF level of the sunscreen and can stop it from forming a protective layer across the skin which means it won't last as well and will not be water resistant. This is true of both chemical AND mineral sunscreens so you can't get away with it either way.
A point of contention in the industry is whether you can apply sunscreen after your other skincare products without affecting the efficacy of the sunscreen. My answer would be yes so long as the products are fully penetrated into the skin prior to applying the sunscreen. Pop your serums or moisturisers on and leave it a solid ten minutes to ensure it's all absorbed before you even touch your sunscreen. If you're using a product for the sake of penetrant enhancing, you may need less time.
You're not wearing a high enough factor
Advertised
Specifically with regard to very sunny days and holidays, many do not wear a high enough factor. People go away and they will buy a low factor, SPF tanning oil type product for the sake of getting a tan. Getting a tan is a sign of sun damage; it is not what you want to hear but it is what you have to hear. Irish humans have Fitzpatrick Type 1 or 2 skin, meaning the palest of the pale. Our skin is not built to handle intense sun genetically and we are being exposed to more UV rays than we were ever supposed to be. Our skin tanning (or burning) is a warning sign that we should be taking heed of.
What I'm saying is that if you have ever bought a foundation in the shade "Ivory", "Porcelain" or "Bisque", you need to be wearing factor 50 when you're exposed to heated sunlight and you need to be reapplying it every two hours.
Making sure you're properly sun protected
Always follow your sunscreen's directions, as often physical sunscreens (mineral sunscreens) and chemical sunscreens require different methods and have different instructions. Top up every two hours and use the recommended amount. Cover up where possible with clothes, hats and shade and just be conscious of the dangers of sun exposure.
My favourite sunscreens
Mattifying: IMAGE Prevention+ Daily Matte Moisturizer SPF 32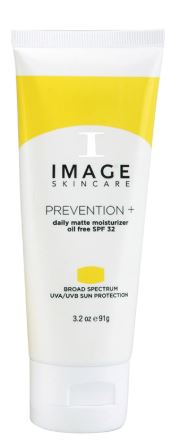 This broad spectrum SPF contains both physical filters and chemical protection as well as vitamin C for antioxidant protection. It will LOCK DOWN any makeup you put on after and keep you mattified throughout.
Hydrating/Sensitive: Avène Tinted Mineral Fluid SPF 50+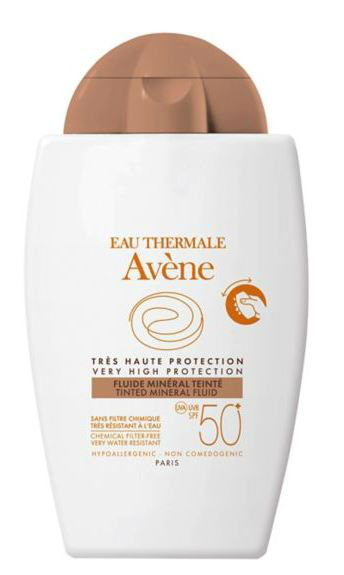 This fluid only uses mineral-based filters so it is a 100% mineral sunscreen, perfect for those with reactive skins. The tint is a little bit darker than most Irish women, I will confess this, but if you're a fake tan wearer, you'll definitely get away with it. As a fluid, it's very hydrating.
For Lips and Everywhere: Académíe Sun Stick Sensitive Areas SPF 50+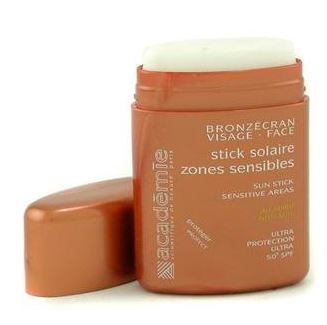 I love the concept of this as it is a solid stick that you can pop in your handbag. It is perfect for your lips and the periorbital area (aka your lower undereye area), which are often neglected.
For Body: Heliocare Body Spray SPF 50
Advertised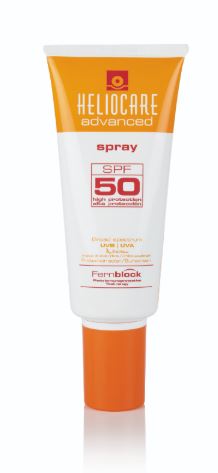 Heliocare is fabulous as it is lightweight and non-sticky. I chose the body spray because sprays are super easy to use but I adore all Heliocare sunscreens because of their formulations.