 Update your living space by adding a few little bits and bobs, not by painting the wall or changing 'round your furniture
Penneys has a really cool lampshade in its home department right now. It's 'brass' and angular and not really a lampshade at all because it doesn't actually provide any shade whatsoever. Whatsoever, it's cool.
We have a bald bulb just hanging from our living room ceiling. It has never had a lampshade around it for all the time we've lived in our place, yet my husband won't agree to buy the Penneys shade because of its supposed usefulness. But where he sees futility, I see a decoration. So I'm going to get it anyway and hang it up this weekend. It only costs €8.
If your bulbs are already covered, Penneys also has table lamps that are the same idea. I'm going to get a couple of them, too. They only cost €10.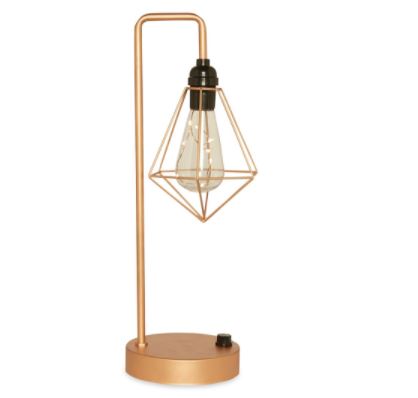 It's little, cheap touches like this that can add a freshness to your living space without having to go to the trouble of painting a wall or moving all your furniture around. Although I have bigger plans than lampshades for my living room (I have accumulated loads of prints that I'm going to get frames for and hang on a 'gallery' wall, eventually. This year.), I like to inject a bit of newness every so often.
Penneys has really been impressing me lately, with its modern, cool copycats of modern, cool interior design boutique wares ( I shouldn't condone it...), but there are nice little budgety interior bits to spruce up your space from other places, too.
Dunnes Stores
Advertised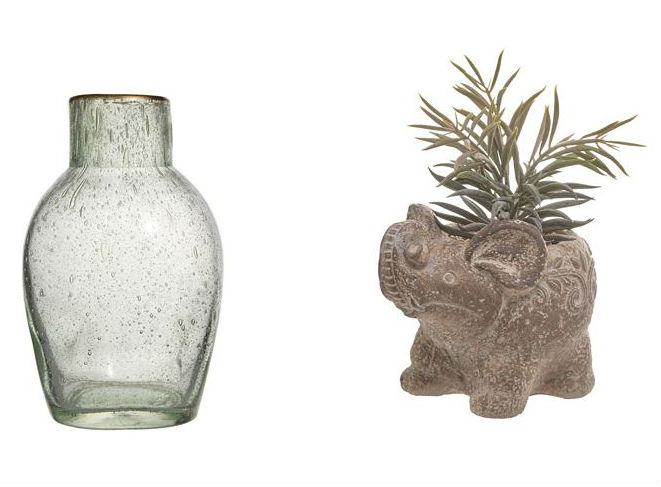 Carolyn Donnelly Eclectic Organic Shaped Glass Vase €25 / Carolyn Donnelly Eclectic Succulent In Elephant €18
Heatons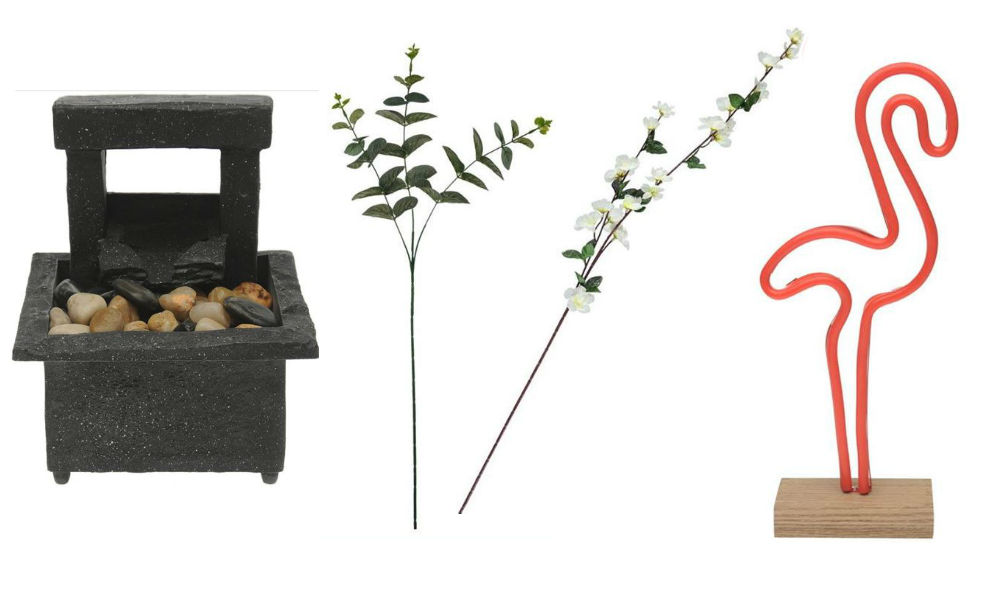 Stanford Home Meditation Fountain €6.59 / Stanford Home Eucalyptus Stem €2.40 and Stanford Home Faux Cherry Blossom €2.40 (2 for €3.60) / Stanford Home LED Flamingo €16.79
Debenhams Ireland
Advertised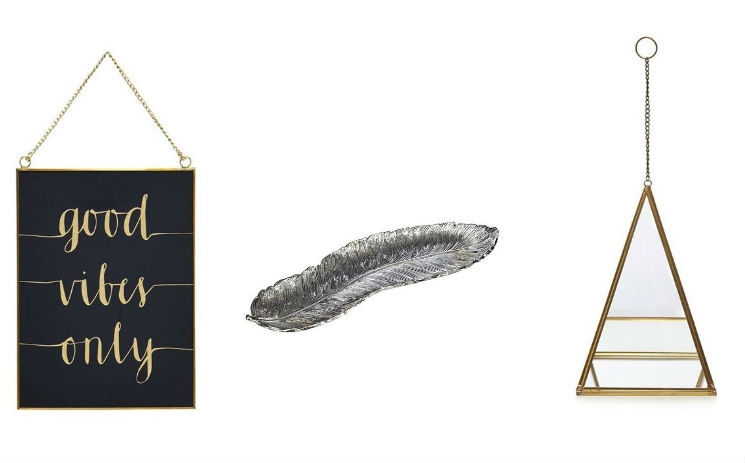 Home Collection Glass and metal 'Good Vibes Only' sign €18 / Star by Julien Macdonald - silver feather dish €28 / Home Collection - Gold metal terrarium €30