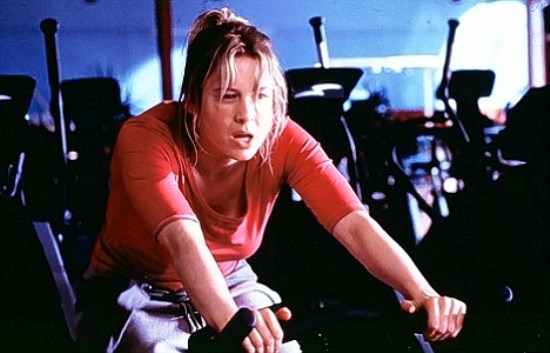 Always bring a few hair clips - sweaty hair is a no-no
Let's get real about this: no one looks good at the gym. Or, rather, no one looks good while working out. There are girls who look good in the gym, but those are the girls who arrive with a full face of make-up and slowly and casually use the stepper for an hour while chatting to each other about Friday night and checking out the gym instructors. If you are one of those girls, you can stop reading now.
This may seem shallow, but you may as well control what you can. And while sweating, going red and feeling ill may be inevitable, wearing your fella's oversized rugby T-shirt and a pair of grey cosy tracksuit bottoms from Penneys is, frankly, unnecessary. Get yourself looking as good as you can (while wearing sports gear), and you at least narrow down the list of things to be embarrassed about. Right?
BACK TO BASICS
Comfort is king when it comes to exercising. I, personally, never feel comfortable while I'm exercising for reasons I suspect are psychological, but I've managed to stop my tits hurting and my feet blistering. How so, you ask - well, I wear a good sports bra and running socks, which are not, as I once suspected, a money-wasting myth but are, in fact, a miraculous invention and a total necessity.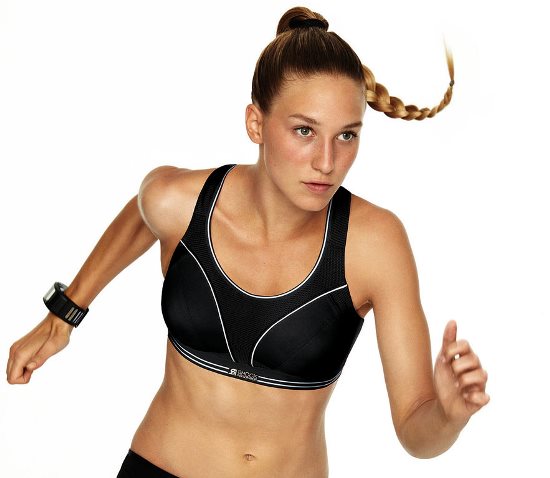 Shock Absorber's Run bra (above) is by far the best I've found at keeping my D breasts under control (and comfortable) while running or, y'know, jogging slowly. It's currently available on Littlewoods Ireland for €42 (or €49 for the lovely turquoise version - which I would go for, but I am dumb because no one can see your sports bra), but you can also pick up Shock Absorber in good sports stores and places like Arnotts and Debenhams. I would absolutely recommend trying it on (which may scupper your online purchasing plans), because you may need to size slightly down from normal to make sure you have a snug (but not tight) fit.
Advertised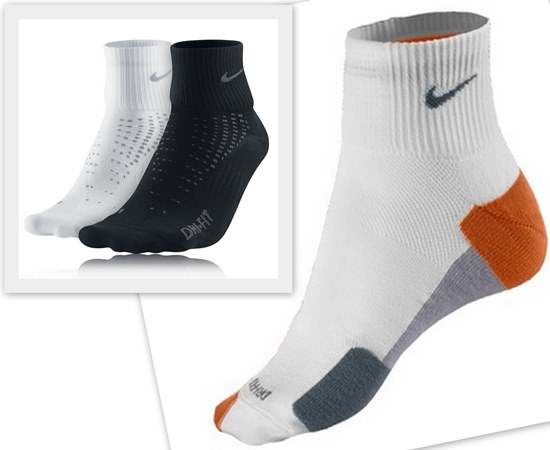 On to the running socks. Honestly, running socks are the type of thing that I would always have dismissed with a "pfff", thinking them some kind of fad developed by sports-shop sales assistants trying to dupe you out of another tenner at the till. But once I put these babies on my feet after an ill-advised shopping spree in the Nike store in Kildare Village, I was a convert. I have never (and I mean never) had a blister in the three years since I started wearing running socks. And my feet are like peaches; they bruise (and blister) within seconds. The best investment in my fitness I could ever have made!
SPORTS STYLIN'
Once you've minimised the boob bounce and insured yourself against foot blisters, it's time to think about style - and this is the one time that I would advise thinking practically about your clothing. You totally want to look good, but you also want to feel good. So you don't want: fleece-lined hoodies that will make you sweat your head off within seconds; loose trousers that will ride up your legs once you get into the downward-facing dog; short-sleeved T-shirts that will leave you with freezing forearms before you've hit the one-mile mark on your run. (As you can see, a lot depends on what you're doing, too.)
For starters, I always recommend going for a cool (and nice!) pair of runners. If you like what you're putting on your feet, you'll be more likely to get up and at 'em! Nike Free Runs are great-looking, and have even made their way into fashion via the likes of Susie Bubble. My favourite part of the Nike experience is that, after you've gone in and tried on a pair to figure out your exact size (which is a must-do!), you can go online and personalise them, all the way down to the colour of the swoosh. Here's a pair I made earlier . . .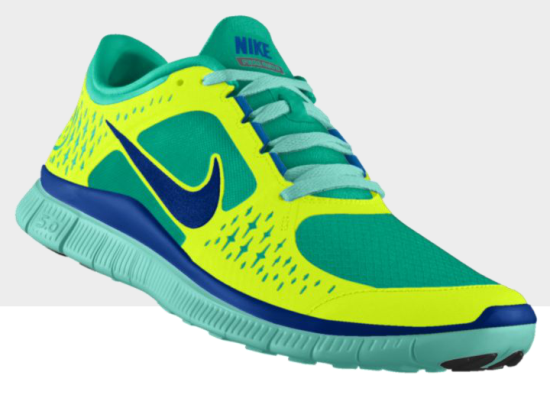 Predictably, I also really rate the Stella McCartney for Adidas collection, which his available on Net-a-Porter for rather ridiculous amounts of money. At the moment, quite a lot of it is on sale, though, so you could pick up a sleeveless tank for £38.50; a pair of drawstring shorts for £25; and a lightweight shell jacket (not waterproof, mind) for £69.
Advertised
If you don't care about designer duds, H&M frequently has great sports gear. It won't be high on functionality - so don't imagine it'll be waterproof or sweat-wicking - but it will be cute, and not pricey at all. But honestly, your best bet is to get your tush down to Kildare Village and check out the Nike and Asics stores, where you'll get really high-performance gear at a fraction of the original retail price. And though they'll be "last season", sportswear doesn't really follow trends, so it's not like you'll be wearing wedge sneakers while everyone else has moved on!
Do you care what you wear when you work out, or are you the type who just wants to get the job done?