 Our 'A Day in the Life' series allows us to take a peek inside the busy day-to-day lives of modern Irish women. Today jewellery designer Chupi Sweetman-Pell shares her day with us. 
6.30am It would be lovely to think that I wake up to the sound of birdsong but living with two boisterous puppies the truth is far less poetic. I wake up at half six and turn on the radio to ground myself for the day.
I live with my husband Brian, a professional nerd, in a bustling part of Portobello. I usually start my day with half an hour of yoga followed by breakfast - on weekdays I love green smoothies but on weekends breakfast is a much more indulgent affair, croissants are my weakness!
7.30am After breakfast I pop on my work clothes. I tend to go for versatile outfits that can easily be dressed up or down. A typical day involves an All Saints dress paired with my favourite Mac Lady Danger lipstick. Day to day I don't wear a lot of makeup - I tend to stick to something light like Mac Face and Body - but I do love some blush and highlighter to wake me up a litle bit, Nars do the best!
And of course every outfit is accessorised with some sparkles. At the moment my go to look is my maxi gold swan feather earrings, one of my star sign necklaces and lots of sparkly bling on my fingers. My new Dew Drop in the wild moonstone a crystal quartz ring is my current favourite.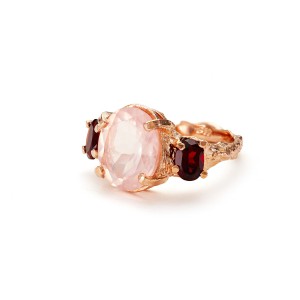 9am I'm a creature of habit so I tend to stick to a routine. I like to start the day off by answering emails; I try to keep the mound from piling up too much. I design pieces everyday and spend a large part of my day sketching and perfecting new pieces. Some pieces can instantly take shape and others can need a little tweaking.
At the moment I'm busy working on AW15 samples, it's so exciting seeing my ideas come to life. I'm really focusing on gems this season so it's easy to wile away hours trying out new combinations and seeing what works.
1pm I tend to take lunch about one o'clock, we all get pretty ravenous in the studio. My husband Brian and I are currently obsessed with omlettes, he makes the best so if I'm lucky he'll make me one. After lunch I'm often rushing around town to meetings, one of my favourite places to meet people is the Pepperpot in Powerscourt Townhouse. It does the best cakes plus it's super convenient as my shop is located just above it on the top floor.
Advertised
2pm By the time I get back to the studio the emails have usually piled up again so I may spend a couple of hours getting through them again.
6pm I think it's very important to have a good work life balance so I make sure to stop work at a reasonable time and enjoy cooking dinner and maybe even a cheeky glass of wine. And I love entertaining so will often have friends over.
Coming from a cooking background, I wrote a cookbook "What To Eat When You Can't Eat Anything" when I was 17, one of my favourite things to do is make food for friends.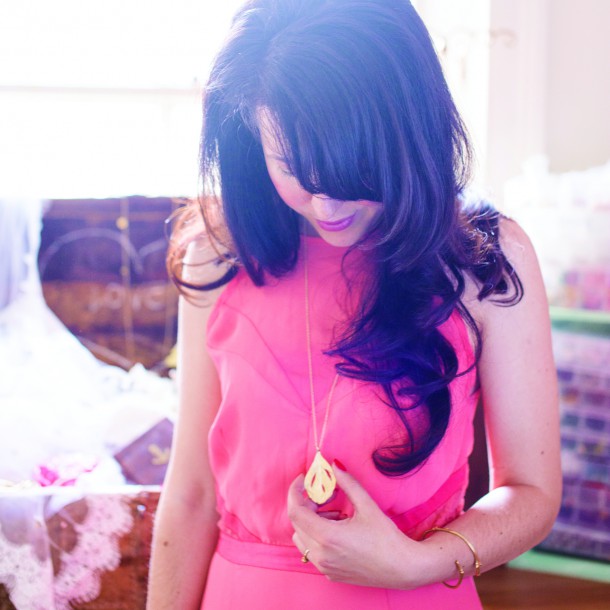 10pm I'm obsessed with the benefits of Trilogy rosehip oil so I always make sure I take the time to unwind and do a mini facial before I get ready for bed! I'm an avid reader and try to read a chapter or two before bed, I'm currently reading my mum Rosita Sweetman's book Fathers Come First which was recently re-released and I'm now the age she was when she wrote it so it's a really interesting experience reading it now.
11pm It's a cliche but I get the best ideas right before I drift off, I'm completely tech orientated though so notes go in my phone all ready for the next day.
Advertised
You can find more at www.chupi.ie.