 They're probably the first, but we highly doubt they'll be the last after the introduction of water charges.
The days of getting a free pint of water in the pub look to be long gone after at least one bar in Dublin has started charging customers for a glass of H2O. Yes, we are about to face our water-y waterloo.
Yesterday, Dominique McMullan posted a picture of her receipt from getting lunch in the bar where she was charged 20c for a pint of water to accompany her meal, and was pretty outraged at the fact that they were passing on the cost of the water charges.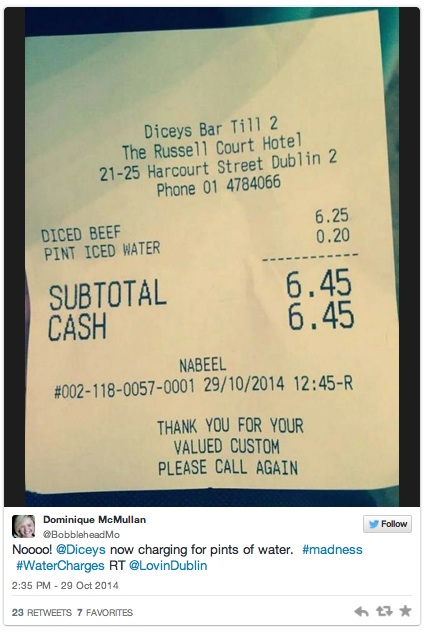 Advertised
She accidentally tagged in the wrong Diceys however, so instead of the Dublin bar it was an establishment based in Donegal who got her complaint, and they were all too happy to point out that they don't charge for water. Smart marketing, lads.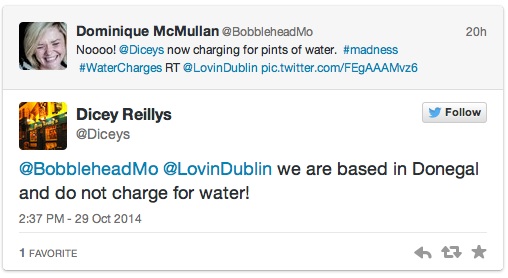 So, what do you think, should bars and restaurants be able to pass on the extra cost to the consumer? And if your local charged you for a glass of tap water, would you tell them where to shove it or do you understand why they may have to do it?