 New proposals from Dublin City Council and the National Transport Authority may see cars and taxis banned from the city centre of Dublin.
The designs include some large changes for the city centre, as both bodies look to help ease the growing problem of traffic congestion and improve public transport in Dublin. The proposals include a "re-drawing" of the centre which would see a ban on cars and taxis from College Green, Bachelor's Walk, another area on the south side of the Liffey (most likely George's Quay) as well as the pedestrianisation of Suffolk Street and Stephen's Green North.
The area around College Green would be come a plaza that can be accessed by Luas and bus services, cycle paths and pedestrians while there would also be a median with more bus stops added to D'Olier Street, and the footpaths would be widened on Westmoreland Street also.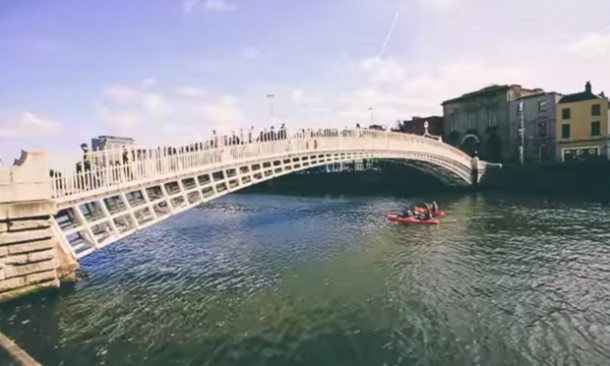 Cars would not be given access to the centre unless they had business in the area, and many of the existing car parks would be relocated to a new facility at Heuston Station. According to the Dublin City Transport Study, there could be as many as 234,000 people trying to get access to Dublin city centre on a daily basis by 2023, up 42,000 on today's numbers, and this plan would look to alleviate the pressure on both traffic and public transport.
The whole plan, which runs as far as 2023 and could cost as much as €150 million, included proposals for more buses and DART services during the peak rush hour travel times, as well as the closure of the Luas stop at Connolly Station and the construction of a walkway to Bus Aras, which would become a terminus for commuter buses. Transport hubs for trains, Dublin bikes, Luas and bus services would be created on Amiens Street, Store Street, Westmoreland Street and D'Olier Street, while a rail tunnel through Phoenix park is also envisaged for as early as 2016.
So what do you think of the proposed changes? Would you change anything else? If you live in another part of Ireland, how would you change your place of residence?
Via Independent.ie. Main pic via Skellig2008/Flickr
Advertised