 Have a look at our soap preview for the week...
Bob is left shaken up when Harriet tells him about Ged's threat, and they are all pretty confident that he is following through with it when Sandy has an incident with a leaked gas pipe, but was that Ged's handy work or an unfortunate coincidence? Meanwhile Belle is still morto over trying to kiss Kirin, bless her, while Vanessa and Leyla reluctantly agree to Carly moving back in, but they warn that it's her last chance. No doubt they'll regret that one.
Later on in the week we see poor Vanessa suffers a pregnancy scare. Ah here,enough with these pregnancy scares on the soaps already.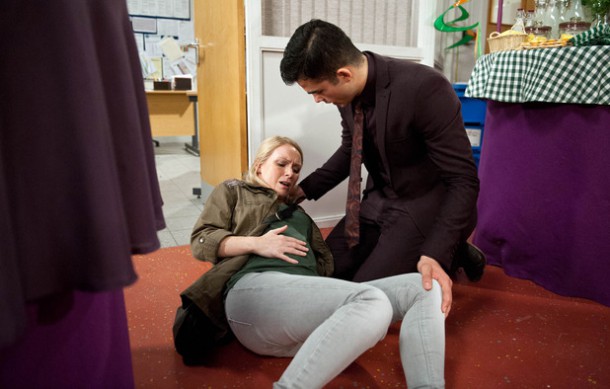 After all the drama of Monday night's confession by the Quarry, Tracy has to face the music tonight as the police come a-knocking for her in the Rovers. Although it may surprise you who called them. On Thursday night's episode then we see her faced with police questioning, however the real drama this week will come on Friday night as Callum sinks to even lower depths as this storyline builds up to some fantastic scenes in next week's live episode to mark ITV's 60th anniversary.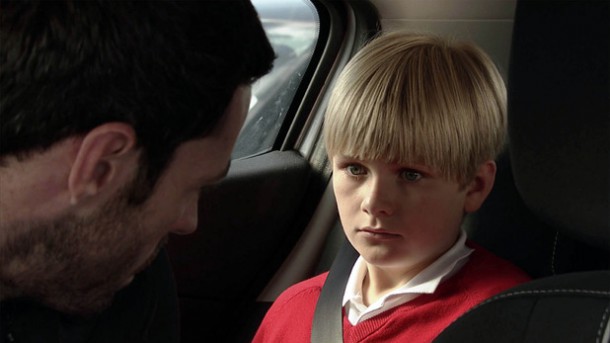 Advertised
Jane is panicked to realise that Ian has done a runner with Bobby, and heads to Sharon's to tell her she plans on confessing all to Marcus so she can help Max. Sharon decides to take matters into her own hands, however all these secrets and lies have caused Phil to start getting suspicious... is someone else about to discover who killed Lucy? The whole Square will know soon at this rate. Elsewhere, Dot decides to follow Cora to see what she's at, while Ronnie's marriage is not looking too good either So essentially, nobody is happy this week and all is as it should be on EastEnders.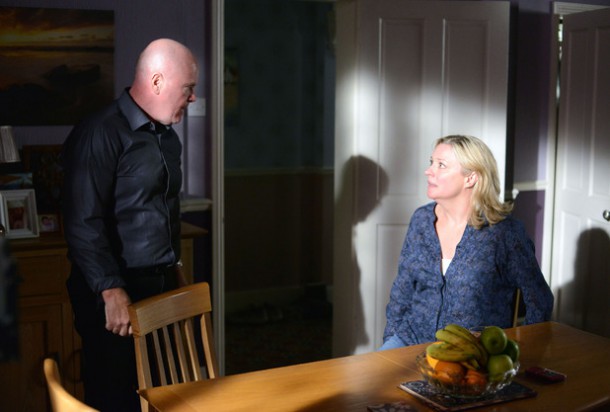 Jo and Dermot are worried over Deirdre's threats so go and chat to their solicitor who tells that that their adoption is legal however Deirdre could contest that she was not fully aware of what was going on when she signed. Later on in the week Jo attempts to make a deal with Deirdre but she is no longer having any of it and is determined to take it to the courts insisting Jo is not a good mother.
Ah now, whatever Jo may be she is undoubtedly a good mother, maybe too good a mother! (#TeamJo) Meanwhile, Paul is still frosty towards Pierce although Rachel informs him that is she staying with him no matter what he thinks. So he threatens her with losing her job. Ah Paul, always making the wrong choices.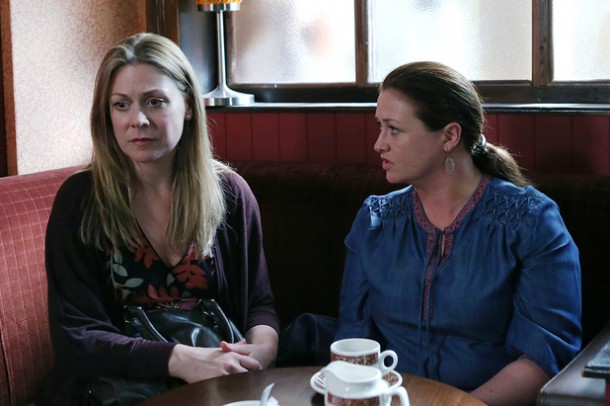 Advertised
Ooo, will you be watching?