 For the last number of weeks, we've been bringing you some much-needed #MondayMotivation via a series of interviews with bad-ass Irish ladies. Now, we're changing course ever so slightly and honing in on something that really stood out to us from the #MondayMotivation series: books.
As you reach a certain age and look back, you'll realise that there have been maybe a handful of books that have hugely shaped the woman you are today. What's more, there are many books that you've yet to read, some of which will give you a momentary boost, others that will literally change the way you think forever more.
Here at Beaut.ie, we're keen to get our mitts on as many books as possible. Maybe it's the fact that our lives are so saturated with content online, or because today, with increasing workloads and demanding lifestyles, we're experiencing a lot more stress than our grandparents' generation would have dealt with. Whatever it is, nothing compares to the solace of a good book, be it fiction or self-improvement; it's therapeutic, rejuvenating, and the perfect antidote to our digital overload.
So, over the next number of weeks, we're giving you a detox of sorts. First up, we've got broadcaster and model Daniella Moyles on the books that shaped her.
1) The Harry Potter Series
"I use to literally run home from school to pick up where I left off the night before. These books were my first experience of pure escapism and all its benefits. I'm still yet to read another book that provoked the same response in me as this series."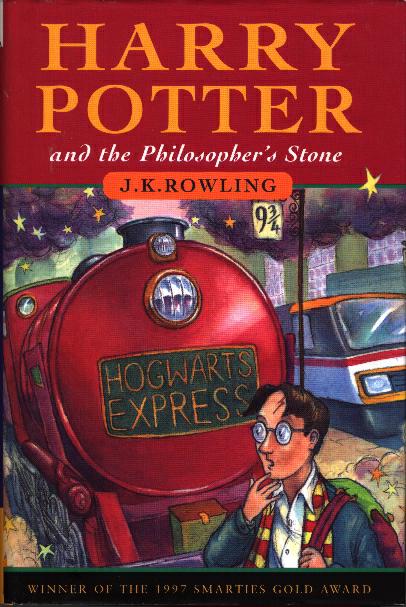 2) Jack Kerouac, On The Road
"I read this while driving the 101 along the Pacific from San Diego to San Francisco; it was such an incredible, free and wild time in my life and the book reflected it so perfectly. Even though I've read it cover to cover I still always keep a copy in my bedroom because even the sight of it brings back such good memories."
According to Good Reads, "On the Road chronicles Jack Kerouac's years traveling the North American continent with his friend Neal Cassady, "a sideburned hero of the snowy West." As "Sal Paradise" and "Dean Moriarty," the two roam the country in a quest for self-knowledge and experience. Kerouac's love of America, his compassion for humanity, and his sense of language as jazz combine to make On the Road an inspirational work of lasting importance."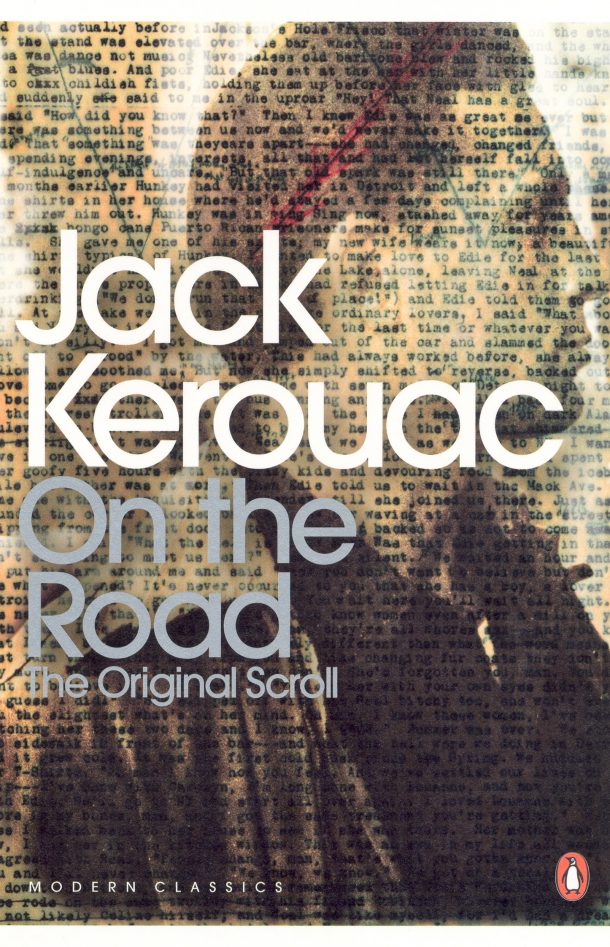 Advertised
3) Rose Elliot, I Met A Monk
"This book made me (try really hard every day) to incorporate meditation into my life which is definitely not a bad thing."
Back cover: "Brimming with inspiring insights and peppered with humour, I Met a Monk introduces mindfulness meditation and the simple core tenets of Buddhist teaching, showing how we can easily apply them to 21st-century life. Set out as an 8-week course, each chapter ends with a concise summary of key points and recommended exercises to help put the suggestions into practice."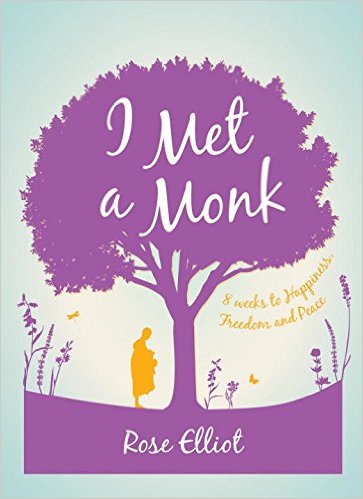 4) The Raw Alchemist, The Uncook Book
"While travelling around Indonesia I found Alchemy Cafe in Ubud, Bali. The food there is mostly raw and vegan while, let's be honest, is impossible to eat all the time but on those days when I need a pick me up I always turn to this bad boy and it never fails me."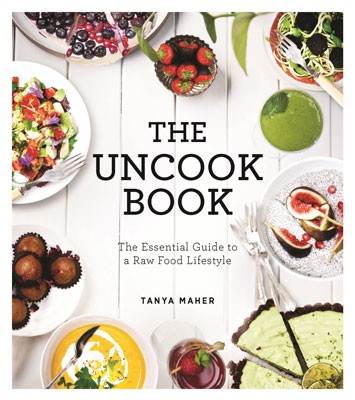 5) Any Noam Chomsky book ever
"Ok, I've never actually gotten through a full Noam Chomsky book but I did read some and then just watched the documentary instead. He fascinates me and I love reading the ponderings of wonderful minds."
'An indispensable review of the hottest issues in international affairs today, with the bestselling author of Hegemony or Survival.' The Boston Globe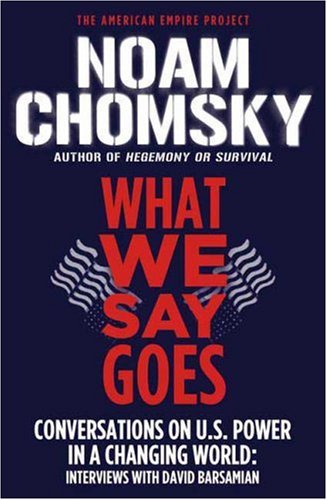 Advertised
Follow Daniella Moyles on Instagram and keep up with her travels over on The Travel Two. Stay tuned each week for more unmissable books.
Are there any books that form the spine of your life? We'd love to hear about them.