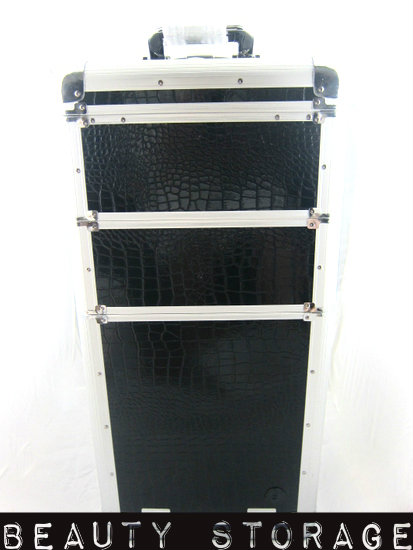 If you're anything like me, half of the Brown Thomas makeup hall has made an appearance on this year's letter to Santy. This annual tradition has himself sighing in a long-suffering manner while wondering out loud about where exactly I'm planning to keep these new and shiny acquisitions (conveniently ignoring his ever expanding pile of electrical items in the process, natch).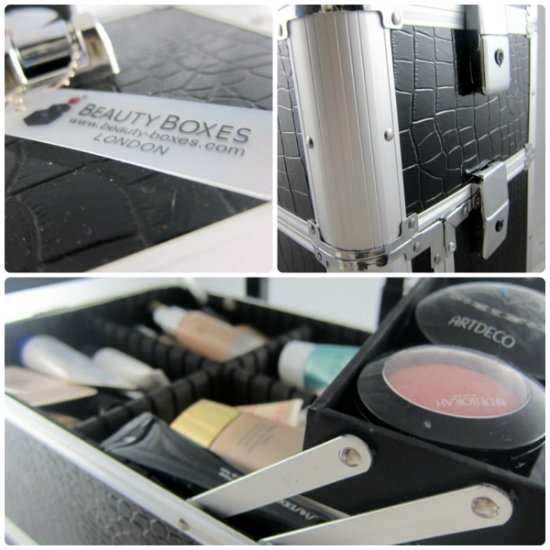 This year though there will be none of that. No more random piles of products covering every available surface. No more haphazardly stuffed makeup bags tumbling out when I open the press. And no more keeping the beer on the balcony because the fridge is too full of my nail polish - oh no.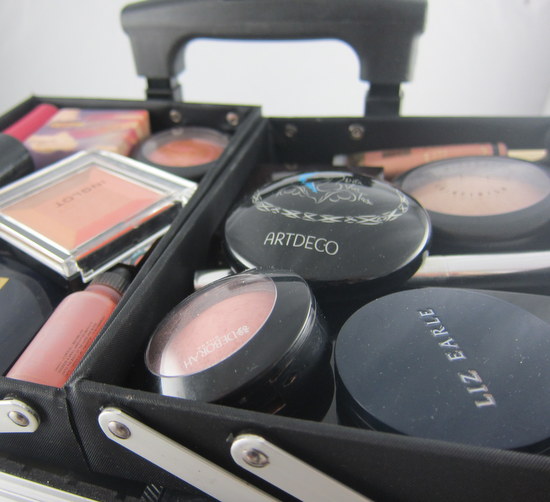 Lift the blushers and highlighters to reveal the base products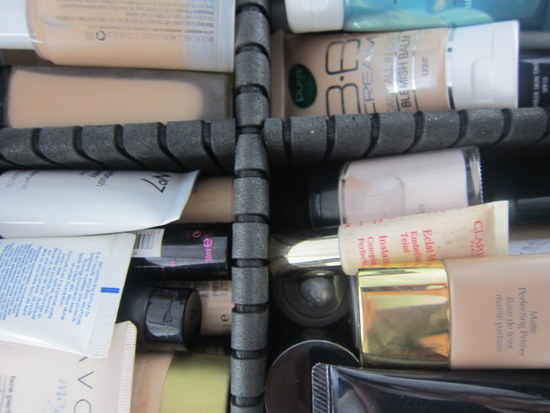 From now on it will all be different - thanks to my latest love, the Milan trolley from UK company Beauty Boxes. They specialise in beauty storage and accessories for both beauty professionals and enthusiastic amateurs alike, and have supplied beauty boxes to the likes of L'Oreal, Yves St Laurent and Mac. So when they offered to help me get organised, I was on it like white on rice.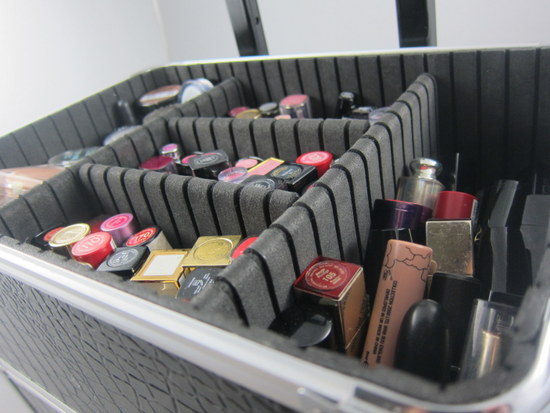 Tier 2 houses my lipsticks and single eyeshadows
Advertised
The Milan is a sturdy and durable three piece set on wheels, in a black crocodile effect with aluminium trimmings. It includes six stackable containers, one pull out drawer and the top tier can be used separately, as a smaller travel case. It's brilliant - my entire cosmetics collection fits neatly (with a bit of extra room for whatever Santa might bring.)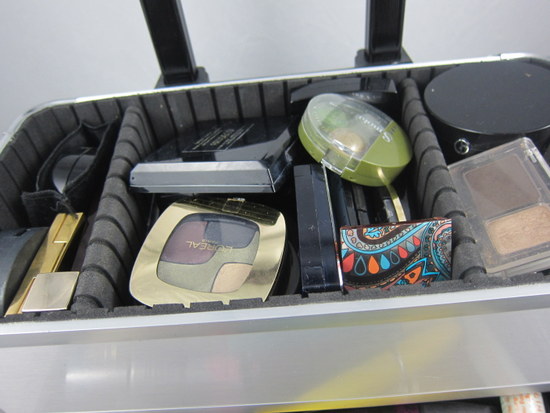 Tier 3, the largest, holds eyeshadow palettes, mascara (in a pullout drawer) and six detachable cases of concealers, lip glosses and other assorted products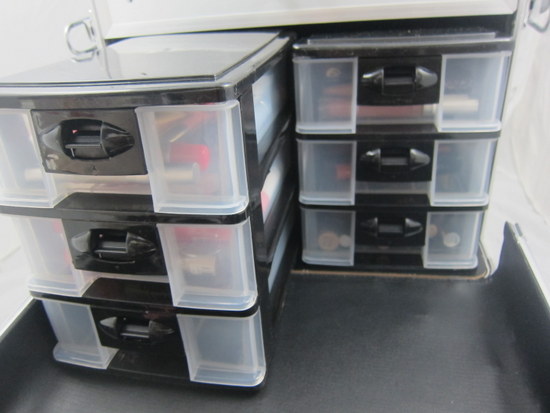 Priced at £122.45, it's also one of the larger cases available on the site - there's a wide range of sizes, colours and patterns suitable for home or professional use, and they start from about £30 (all prices are quoted in sterling). Delivery to Ireland is £8, which isn't bad considering the weight of the trolleys, and extremely swift - mine was here in two days.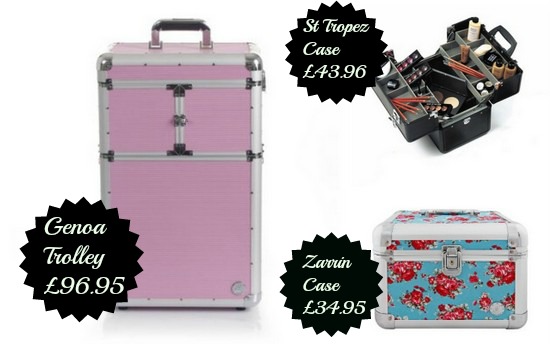 Are you on top of your makeup collection or is it spiralling out of control? How do you store yours? Share your suggestions and ideas in the comments!
Check out our other storage suggestions here.
Advertised