 For me it's a scarf.  It's a Bet Lynch tacktastic leopard fleecy scarf that I wear almost 24/7 in the winter.  I love it, I snuggle into it and I don't care that it doesn't go with everything - it just makes me feel warm and cosy.  I honestly can't remember where I got this scarf - maybe Topshop? - I cut the tag off because it was sticking out.
Only thing is... it's getting smaller and smaller with repeated washing and soon it's going to be only fit for teddies to wear.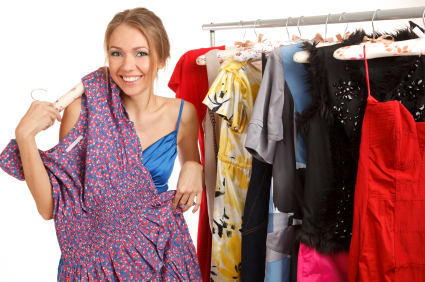 I also have a go to dress.  Endlessly forgiving, I wear it so much that people must think that I only have one thing to put on.  It's  a pink Fran & Jane dress that I bought YEARS ago when they first opened in the CHQ.   It doesn't seem to care if I've put on a few pounds, it looks at me from its rail in the wardrobe and says "Ah go on, sure I won't make you suck in your stomach all day" and I reach for it AGAIN, spurning all the newer and brasher models hanging beside it.   I still see people wearing theirs too and my only regret is that I didn't buy it in a couple of colours, I get so much wear out of it.
This too is showing signs of wear though.  And then what will I do?
Advertised
You must have clothes that you love like this?  A favourite pair of jeans?  Boots that you've had reheeled tons of times because you love them so much, a leather jacket that you'll wear forever?
Tell us what yours is!